WHO Outraged By Jump In Measles Death Among Children; Blasts Anti-Vaxxer Movement
The World Health Organization (WHO) condemned the disgraceful fact most of the 140,000 persons killed by measles in 2018 were children under five years old that had not been vaccinated as "an outrage." It also revealed measles infected 10 million people in 2018 in these devastating but totally preventable outbreaks that ravaged every region in the world.
WHO said the toll taken by measles will be even worse in 2019. Its preliminary data up to November depicts a horrendous threefold increase in case numbers compared with November 2018. WHO noted with dismay that worldwide measles vaccination rates have stagnated for almost a decade.
In 2018, 86 percent of children got a first dose of measles vaccine through routine vaccination plans. On the other hand, fewer than 70 percent got the second dose recommended to fully protect them. This huge gap partly explains the rise in case numbers and deaths.
"The fact that any child dies from a vaccine-preventable disease like measles is frankly an outrage and a collective failure to protect the world's most vulnerable children," Tedros Adhanom Ghebreysus, WHO director general, said.
Hardest hit by measles outbreaks in 2018 were Democratic Republic of Congo, Liberia, Madagascar, Somalia and Ukraine, according to WHO. These five countries accounted for nearly half of all cases worldwide. Albania, the Czech Republic, Greece and Great Britain lost their WHO "measles-free" status in 2018 after being beset by large outbreaks.
The United States is now facing a widening measles outbreak thanks to anti-vaxxer parents that refuse to vaccinate their children because they believe — wrongly — the MMR vaccine causes autism. It reported its highest number of measles cases in 25 years in 2019.
An outbreak in the South Pacific nation of Samoa has infected more than 4,200 people and killed more than 60, mostly babies and children. The death toll was aggravated by a noisy anti-vaxxer movement. Samoa has a population of 196,000 persons.
"In 2018 there's been an increase in both the cases and the deaths that have occurred from measles. In other words, we're backsliding," according to Kate O'Brien, executive director of WHO's Department of Immunization, Vaccines and Biologicals. Dr. O'Brien is also Director of the International Vaccine Access Center (IVAC) in the Department of International Health.
"The reason we're having increases in cases and deaths of measles has to do fundamentally with people not getting vaccinated," O'Brien said.
She added there are various reasons for the decline in immunizations globally. Dr. O'Brien strongly denounces the persistent misinformation about vaccines being spread on social media.
WHO data reveals there were an estimated 9.77 million cases of measles worldwide in 2018 with 142,300 deaths. This compares to 7,59 million cases and 124,000 deaths in 2017.
The numbers are "staggering," according to Heidi Larson, director of the Vaccine Confidence Project at the London School of Hygiene & Tropical Medicine.
"Some countries are scrambling to vaccinate in the face of serious outbreaks -- far too late for many," Larson said.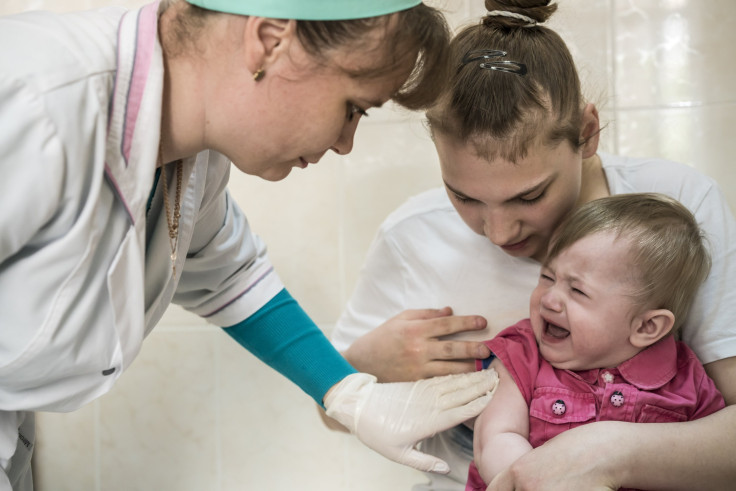 Published by Medicaldaily.com