Who Should Get Pneumonia Vaccine? Hillary Clinton And Donald Trump Health Issues Raise Question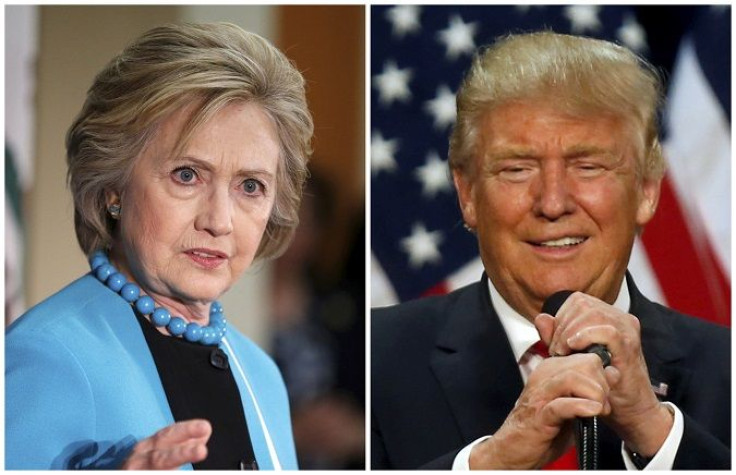 Last week, Democratic presidential nominee Hillary Clinton announced that she's being treated for pneumonia. The 68-year-old candidate's health is currently improving, and she released on Wednesday an updated health summary letter from her doctor attesting to her overall good physical condition.
Clinton's opponent, 70-year-old Republican candidate Donald Trump, also recently published a one-page health summary from his personal physician. Both letters cleared the candidates' overall physical ability to handle the demanding job of commander-in-chief. But given their ages, and Clinton's recent bout with the disease, should the two presidential contenders consider the pneumonia vaccine?
There are currently two types of pneumococcal vaccines, according to the Centers for Disease Control and Prevention: pneumococcal conjugate vaccine (PCV13) and pneumococcal polysaccharide vaccine (PPSV23). Both are recommended for all adults 65 years or older, a demographic that includes both Clinton and Trump.
Adults who are age 65 or older and need to get both vaccines should get PCV13 first, followed by PPSV23 6 to 12 months later. If an adult was already vaccinated with PPSV23, he or she should receive the PCV13 vaccine a year or more later, WebMD reported.
PPSV23 protects adults against 23 strains of Streptococcus pneumonia bacteria, and PCV13 protects against up to 13 strains of pneumococcal bacteria.
In the U.S. alone, more people die from pneumococcal disease each year than all other vaccine-preventable diseases combined.
Pneumonia affects the lungs and results in mild to severe illness in people of all ages. Cough, fever and troubled breathing are common symptoms of the disease. It spreads through the lungs and the infected area becomes inflamed, which is a part of the body's normal response to the disease. But those with a weak immune system cannot contain the infection. Most vulnerable: the very young, the elderly, and the immuno-compromised.
Read more:
Pfizer Pneumococcal Vaccine Approved For Use In Adults By European Union
Is Donald Trump Healthy? Records Reveal How His Health Numbers Compare To The Average American
Published by Medicaldaily.com