Pfizer Pneumococcal Vaccine Approved For Use In Adults By European Union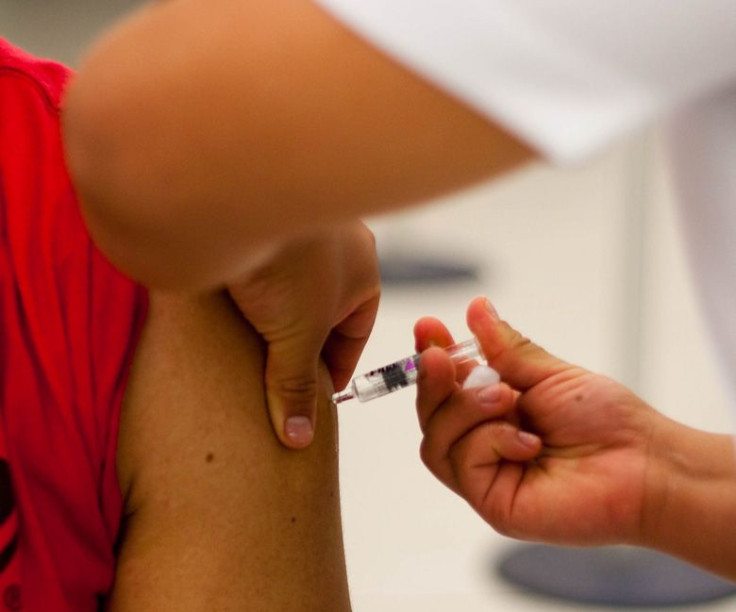 The European Medicines Agency, the equivalent of the U.S. Food and Drug Administration (FDA), has given the green light for a vaccine by Pfizer to be used in adults between the ages of 18 and 49. Prevnar 13, a vaccine that protects people from 13 strains of Streptococcus pneumonia, can prevent meningitis, pneumonia, and ear infections. It has been the best-selling vaccine worldwide, bringing in more than $4 billion for Pfizer yearly.
The vaccine had previously been approved in children up to 17 years of age and those older than 50, both in the U.S. and Europe. With the new approval, however, it is now approved for use in adults between the ages of 18 and 49 as well.
"Adults aged 18 to 49 years with certain underlying medical conditions may benefit in particular from vaccination with Prevenar 13 because of an increased risk of pneumococcal disease," said Luis Jodar, vice president of the Vaccines Global Medicines Development Group at Pfizer, in a press release.
The vaccine is currently the only one approved for lifetime immunization against pneumococcal infection. The revised approval was supported by clinical trials showing that the vaccine produced an immune response in adults in the age category.
The vaccine was only recently approved by the FDA in February 2010, but the Centers for Disease Control and Prevention is awaiting further trials to suggest vaccination of those older than 50.
"Prevenar 13 has been administered to millions of individuals around the world, and today's European approval for the expanded use of Prevenar 13 is a testament to Pfizer's continued commitment to developing innovative vaccines that can help prevent serious - and sometimes fatal - disease through every stage of life," said Emilio Emini, Ph.D., chief scientific officer of vaccine research at Pfizer.
Published by Medicaldaily.com