Who Is Using Heroin? Portion Of Americans Using The Drug Increased Fivefold In Last Decade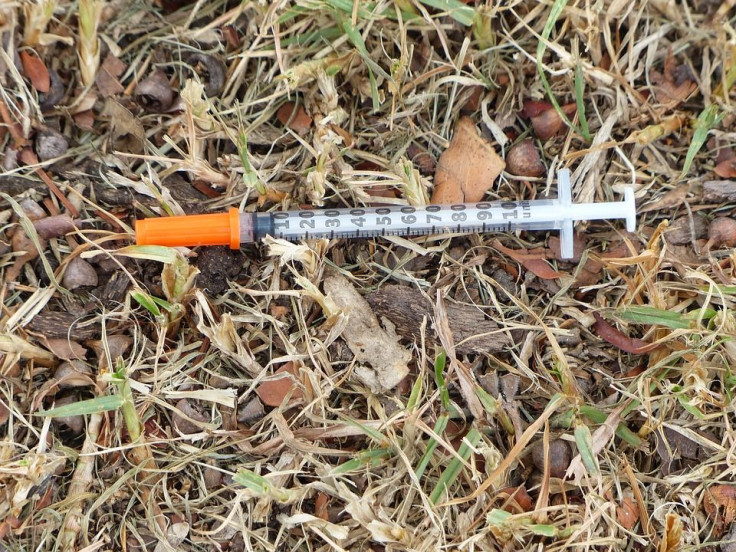 Heroin use and heroin use disorder increased significantly from 2001 to 2013, according to new research published in JAMA Psychiatry.
The study, conducted at Columbia University's Mailman School of Public Health, found the greatest increase in heroin use among white individuals. Additionally, using prescription opioids for non-medical reasons before switching over to heroin was also highest among whites, which supports the link between the two drugs.
Read: Pain Relief 2017: New Targeted Opioid May Avoid Addiction, Other Negative Side Effects
Those who use prescription opioid painkillers are 40 times more likely to abuse or be dependent on heroin, according to the Centers for Disease Control and Prevention.
The researchers analyzed data from two national surveys with over 79,000 total respondents of United States adults. They assessed changes in the prevalence, patterns, and demographics associated with heroin use and use disorder. From 2001 to 2013, the researchers found heroin use increased five-fold.
In their paper, the authors suggest the need for public health campaigns about the dangers of heroin use and the need for better access to treatment.
Silvia Martins, one of the study's authors, said drug addiction should be seen as an illness, according to Reuters.
"By recognizing it is a disease, more people will become aware that they need to seek help, or if they are frequent users, to know that addiction is preventable," she said.
Although this research looked at heroin use and dependence, drug overdose deaths are also on the rise. Everyday, 91 Americans die from an overdose from opioid prescriptions and heroin.
See also: Heroin Vs. Prescription Opioids: What You Need To Know About Drugs' Similar Effects And Risks​
Opioid Addiction 2017: Dependence On Medication Can Begin Within Days Of Receiving A Prescription, CDC Says
Published by Medicaldaily.com