Why a Growing Number of S. Korean Men Are Applying Lipstick to Succeed in Life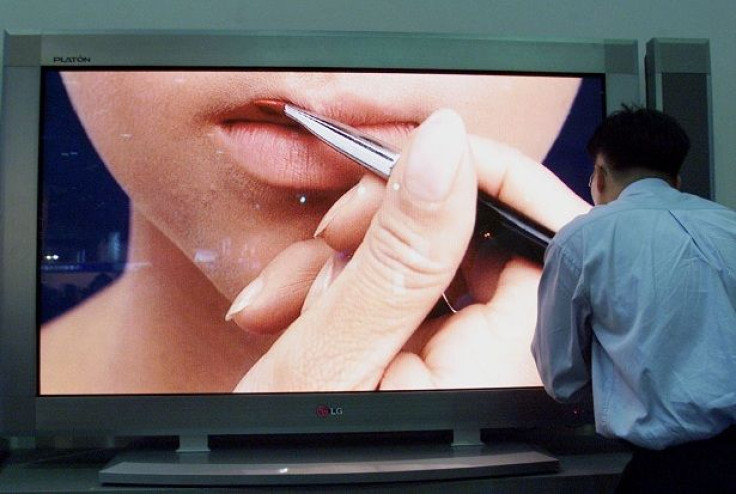 Cho Won-hyuk, a 24-year-old male college student, puts drops of yellow foundation over his forehead, nose, chin and cheeks and uses black pencils to accentuate his eyebrows until they're thicker and bolder before he goes to work.
Cho isn't the only one with an affinity for cosmetics. South Korean men applying lipstick at a Seoul café, or a made-up male security guards and flight attendants are common sights in the country.
"Having a clean, neat face makes you look sophisticated and creates an image that you can handle yourself well," Cho said, according to Associated Press. "Your appearance matters, so when I wear makeup on special occasions, it makes me more confident."
Surprisingly, Cho's painstaking efforts are not unusual in a socially conservative, male-dominated South Korea.
Recently, the country has become the male makeup capital of the world, with South Korean men spending $495.5 million on skincare in 2011 alone, which accounted for nearly 21 percent of global sales, according to AP reports. The latest statistics make the country, with a population of 19 million men, the largest market for men's skincare in the world, and South Korea's biggest cosmetics company, Amorepacific, estimates that this year men will spend more than $885 million.
The South Korean man's transformation from macho to makeup over the last few years is partly explained by the increasingly competitive job market, advancement and romance in a society where "appearance is power." Women also have a growing expectation that men will take the time and effort to take care of their looks.
U.S. cosmetic companies are also reporting growing sales in male cosmetics. However, American men are less accepting than their Korean counterparts and are often wary of makeup. Roald Maliangkay, head of Korean studies at Australian National University, said that in South Korean, effeminate male beauty is "a marker of social success," according to AP.
Korean men began their metamorphosis toward a more effeminate type of beauty in the late 1990s, when the South Korean government relaxed a ban on Japanese cultural goods, thereby exposing South Koreans to male beauty like popular anime comic books featuring pretty, effeminate men.
In 2002, many were enthralled by Ahn Jung-hwan, a player of the South Korea's World Cup soccer team who became a leading member of the so-called "flower men," a group of effeminately good-looking, smooth skinned, fashionable sports stars and celebrities who found great success selling male cosmetics.
And because the women swooned, men everywhere began striving to look like them.
Ten years later, ads featuring handsome, heavily made-up male celebrities became an unavoidable part of urban scenery. Kim Jong-hoon, a 27-year-old tech industry worker told AP that the constant media exposure to celebrities with flawless skin helped steer him away from his regular soap and water routine to an elaborate regime that includes as many as eight steps, from cleanser to eye cream and lotion to a small amount of makeup powder.
"My skin wasn't bad, but the media constantly sends the message that skin is one of the most important things, so I wanted to take care of it," Kim said.
Published by Medicaldaily.com