New Jersey Fights To Keep Obamacare Alive
New Jersey continues to resist the Republican Party's attempts at abolishing the Affordable Care Act (ACA), more popularly known as Obamacare, this time by passing a state law creating a state-based health insurance exchange.
Gov. Phil Murphy, a Democrat, said the exchange will give the state more control over enrollment periods and will allow it to design healthcare plans tailored to New Jersey's unique needs.
The new exchange will be funded by a 3.5 percent user fee on premiums, which currently goes to the federal government. New Jersey estimates the user fee will allow it to collect some $50 million a year to pay for marketing and enrollment efforts.
"New Jersey has advanced strong policies to protect access to health care for our residents, access which I believe is a human right," Murphy said over the weekend.
"With this law, we take another step in securing the access families need to gaining more affordable health coverage. Creating our own exchange will allow us to take actions that protect residents in our state, and will ensure we are in the best position in New Jersey to defend against the Trump Administration's assault on the Affordable Care Act."
This latest move by the Democratic leadership of the state to protect Obamacare follows a major action taken on May 30, 2018 when Murphy signed into law a bill requiring all New Jersey residents to have health coverage or pay a penalty.
This law — NJ A3380 (18R) — makes New Jersey only the second state in the U.S. to enact an individual health insurance mandate after Massachusetts, which enacted its own law in 2006. New Jersey's mandate took effect on Jan. 1, 2019.
Democratic lawmakers drafted the law in response to a decision by the U.S. Congress (then dominated by Republicans) to repeal the federal mandate established under Obamacare. New Jersey lawmakers feared the repeal might drive healthier people out of the state's Obamacare market and cause premiums to soar.
"The individual market would descend into a death spiral if not for this legislation," said state Sen. Joe Vitale (D-Middlesex), the law's main sponsor. "This helps to keep people insured and keeps that market healthier."
Federal government data shows 92 percent of New Jersey residents were insured in 2016. New Jersey's mandate includes an annual penalty of 2.5 percent of a household's income or a per-person charge — whichever is higher.
The maximum penalty based on household income will be the average yearly premium of a bronze plan. The maximum household penalty will be $2,085 if it's based on a per-person charge. A "hardship exception" for individuals who can't afford coverage is determined by state Treasurer Elizabeth Muoio.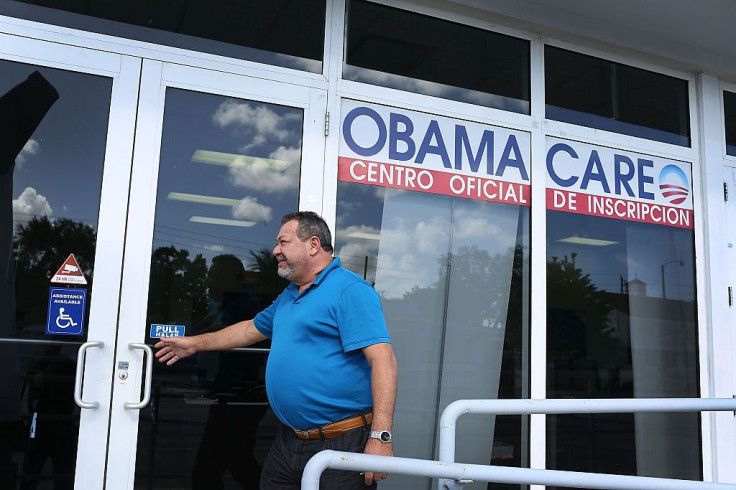 Published by Medicaldaily.com