Why We Forgive Athletes: Study Reveals Why Josh Hamilton's Excuses Work on Baseball Fans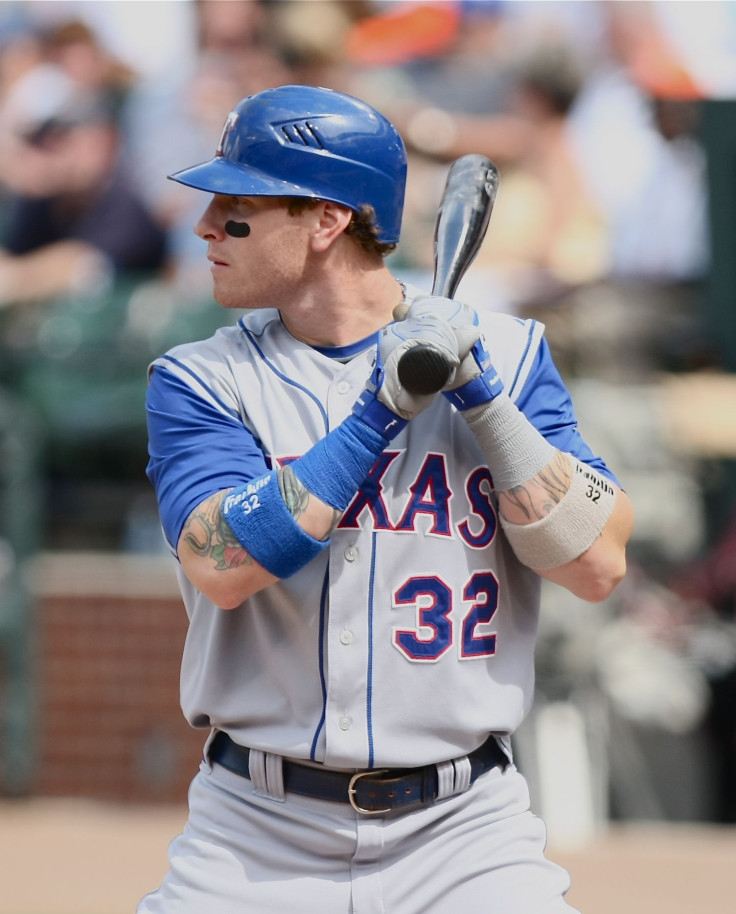 Major League Baseball player Josh Hamilton jeopardized the relationship he had with his fans in Texas when he struck a deal with the Los Angeles Angels, his former team's league rival. However, this is far from the first time the outfielder has been subject to the media's scrutiny.
In 2008, after years of dealing with drug and alcohol dependency, Hamilton informed the Texas Ranger organization and its fans that he had been clean and sober since October of 2005. Than in January of 2012 Hamilton was accused of being in a Dallas bar drinking what appeared to be an alcoholic beverage.
After reportedly lying to both his team and his fans the major leaguer was clearly going to have to do some damage control if he desired forgiveness.
Celebrity confessionals have become more and more common in both the professional sports and entertainment worlds. Most argue whether it's just a ploy to improve PR or an actual cry for help.
Two researchers examined the evidence surrounding his fan's willingness to forgive the mistakes he had made. Their findings were published in this month's edition of Communication & Sport.
Jimmy Sanderson, assistant professor in the Department of Communication Studies at Clemson University, and Elizabeth Emmons, a doctoral student in the College of Communication and Information Sciences at the University of Alabama set out to examine forgiveness within Parasocial interaction. Using Hamilton's situation as an example, the two researchers analyzed 474 fan comments featured on a Texas Ranger forum.
"Josh Hamilton is a perfect example of a transparent, likeable athlete with a lot of support from fans," Emmons said. "With his well-known struggles with alcohol and other addictions, he has disclosed personal aspects that people can relate to, and thus when he falls short, people have an avenue to respond to him through digital media."
The findings revealed that Hamilton's supporters forgave him through offering support, "addiction is hard" narratives, human condition attributions and justification. Another majority claimed they were incapable of forgiving Hamilton due to his apparent character flaws.
Surprisingly a large segment of the forum's contributors expressed feeling closer to Hamilton because of his endeavors. One fan commented: "You are just like all of us because we all stumble, fail, and have to get back up and recover from our bruises too."
Published by Medicaldaily.com