Widow Of Murdered NYPD Detective Has Baby After Postmortem Sperm Retrieval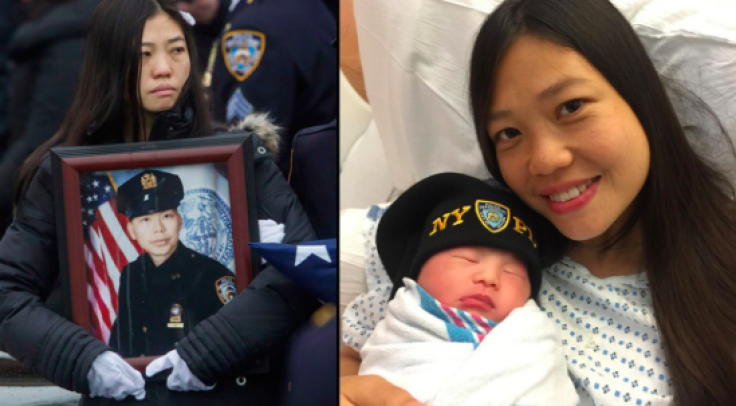 A widow in New York City gave birth to a child two years after her husband died by using sperm taken shortly after his passing for in-vitro fertilization (IVF). Though controversial, this isn't the first time that postmortem sperm retrieval was used to conceive a child following the father's death.
In 2014, NYPD detective Wenjian Liu, 32, and his partner Rafael Ramos, 40, were murdered while sitting in their patrol car. Shortly after his death, Liu's widow, Pei Xia Chen asked that his sperm be collected and frozen for later use in IVF. Now, Chen has given birth to Liu's child, a girl named Angelina, The Independent reported.
"Her name is Angelina, like an angel, like my son is an angel," Mr. Liu's mother Xiu Yan Li told the New York Daily News. "I'm just so happy."
Read: IVF Fears And Facts 2016: What To Know About Infertility Treatment, Assisted Reproductive Technology
This not the first case of postpartum sperm retrieval to make headlines. In 2016, Irit and Asher Shahar from Israel made international news in their efforts to retrieve the sperm of their dead son and use a surrogate to conceive and carry his child, Newsweek reported. Their only son Omri died in a car crash at age 25, and although they still had two daughters, the couple claimed they wanted to conceive a child using their son's sperm to pass on the family lineage. While the right to conceive a child postpartum had traditionally been reserved only for the spouse of the deceased, in this particular case a judge allowed the parents to use their deceased son's sperm to conceive a child using a surrogate.
"A branch from our family tree has been cut, and there is nothing we can do about it," Irit told Newsweek. "But because of the new technology, we can make sure new leaves appear. We simply wish for the grandchildren that should have been."
According to The Independent, healthy sperm can be collected within 24 and 48 hours of a man's death, and if frozen properly, has a 70 to 80 percent chance of successful conception if used with a woman with normal fertility levels. However, there are many ethical concerns to take into consideration with this act. For example, what is in the best interest of the child, the family of the deceased, and what would honor the deceased's wishes.
In the U.S., there are no government regulations on how to deal with requests for postpartum sperm collection and IVF, although most individual institutions have their own regulations on the process, LiveScience reported. For example, some require a written letter from the deceased that he would want a child in the event of his death. In other cases where the death is more unexpected, sometimes the words of friends and family that the deceased had spoken about his wishes to have a child before his untimely death is enough to allow for postpartum sperm retrieval.
See Also:
In Vitro Fertilization May Be More More Successful If Scientists Test How 'Squishy' The Embryo Is
Kids Conceived With Assisted Reproductive Technology, Including IVF
Published by Medicaldaily.com