Wild Berry Extract May Improve Effectiveness Of Chemo Drugs That Treat Pancreatic Cancer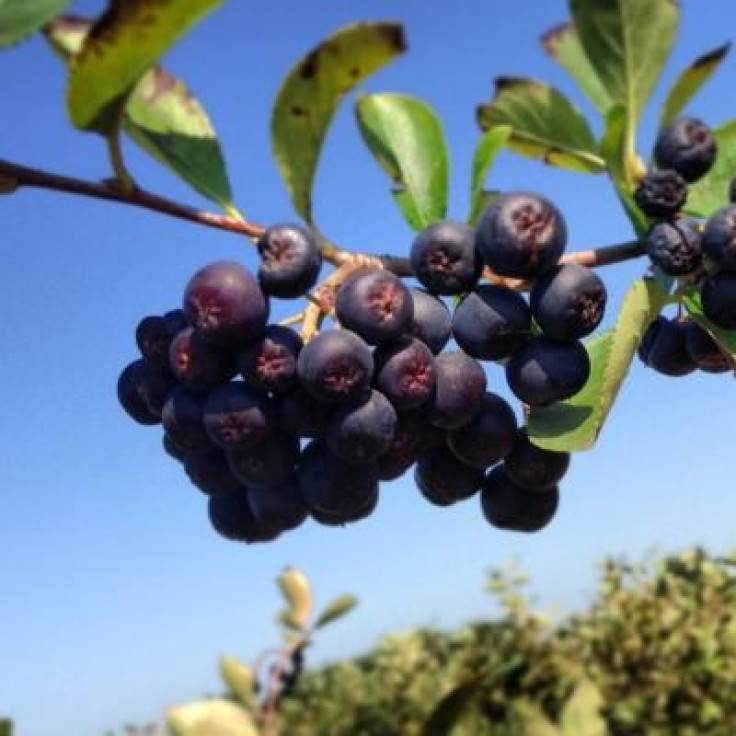 Chokeberries, a wild berry native to the wetlands and swamp areas of North America, are renowned for their high levels of vitamins and antioxidants. One antioxidant in particular, polyphenols, are known for their ability to destroy harmful by-products of normal cell activity. A recent study combining the efforts of researchers from King's College Hospital and the University of Southampton suggests that chokeberry extract could help improve on the effectiveness of chemotherapy drugs used to treat pancreatic cancer.
"The promising results seen are encouraging and suggest that these polyphenols have great therapeutic potential not only for brain tumours but pancreatic cancer as well," Dr. Harcharan Rooprai from King's College Hospital said in a statement.
Rooprai and his colleagues analyzed chokeberry extract's ability to kill off cancer cells by way of programmed cell deaths, also known apoptosis. The research team chose pancreatic cancer due to its high mortality rates — less than five percent of people who are diagnosed with this type of cancer live five years past their diagnosis. Pancreatic cancer cells (AsPC-1) were treated with gemcitabine (a common chemotherapy drugs), chokeberry extract, or a combination of gemcitabine and chokeberry extract.
After treating pancreatic cancer cells for a period of 48 hours, chokeberry extract induced cell death at one microgram/milliliter. Chokeberry extract toxicity had no effect on normal blood vessel lining cells up to the highest level at 50 micrograms/milliliters. This suggests that chemotherapy drugs derived from chokeberry extract would not prevent new blood vessel formation, also known as anti-angiogenesis.
"These are very exciting results. The low doses of the extract greatly boosted the effectiveness of gemcitabine, when the two were combined," said Bashir Lwaleed from the University of Southampton. "In addition, we found that lower doses of the conventional drug were needed, suggesting either that the compounds work together synergistically, or that the extract exerts a "supra-additive" effect. This could change the way we deal with hard to treat cancers in the future. "
According to the American Cancer Society, around 46,420 new pancreatic cancer diagnoses in the United States are expected for 2014 on top of 39,590 deaths. Pancreatic cancer diagnoses account for three percent of all cancer diagnoses in the U.S. and seven percent of all cancer deaths. Prior research have examined similar cancer treating effects found in polyphenols similar to the ones found in chokeberries, including those from green tea, soya beans, grapes, mulberries, peanuts, and turmeric.
Source: Roopari H, Lwaleed B, et al. Journal of Clinical Pathology. 2014.
Published by Medicaldaily.com