Will Brain Dead Robyn Benson, Pregnant Woman On Life Support, Survive Long Enough For Doctors To Save Her Child?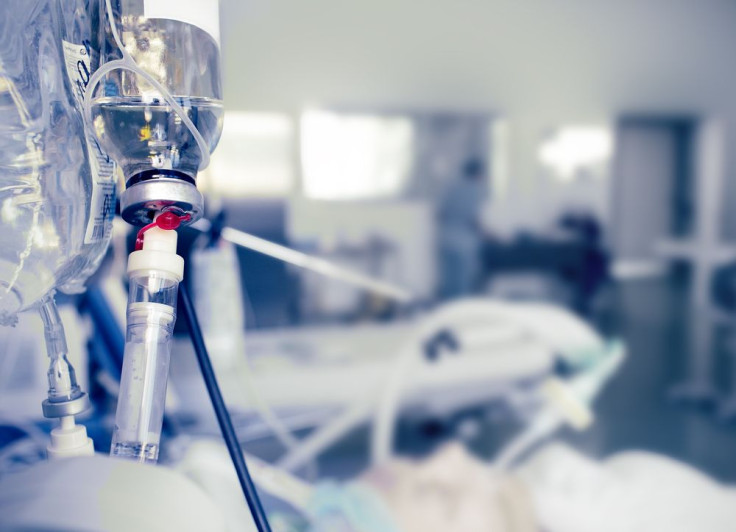 With time running out, Canadian doctors are working to deliver the baby of a 32-year-old Canadian woman who has been kept on life support since internal bleeding left her brain dead late last year.
Physicians at the Victoria, British Columbia, hospital told reporters that the current goal is to keep Robyn Benson alive until the 34th week of pregnancy and thereby allow her developing child seven more weeks of gestation. Benson, who collapsed on her bathroom when she was just 22 weeks pregnant, has been in the hospital since Dec. 28, 2013, with massive brain damage and no chance of recovery. After the incident, her husband, Dylan, asked doctors to do everything they could to save their unborn son, whom they've already named Iver Cohen Benson.
"At the hospital they discovered that my wife had experienced a massive blood leak into the centre of her brain, and that there was so much blood and pressure and damage that it was irreparable," Dylan wrote on his fundraising site. "Based on my decision, they are attempting to keep her body alive for up to 7 more weeks ... Incredibly, they have been successful in doing this for 5 weeks now."
Though her brain may be beyond rescue, Robyn's body is still carrying out the maternal tasks it is pre-programmed to do, giving her son a chance of survival that rises by the minute. According to Dylan, doctors now estimate that the unborn boy has an 80 percent chance of making it, citing the 30 published records of similar deliveries. Unfortunately, a successful birth will still mean the end for Robyn.
"She was my rock. She did so much for us, and I can't believe I won't get to talk to her again," Dylan continued. "It is very difficult to know that our son will grow up never meeting his wonderful mother, and that we will have to say our goodbyes to Robyn within hours of seeing Iver for the first time."
Brain Dead & Pregnant
The tragic situation recalls the case of Marlise Munoz, the 33-year-old Texas woman who was kept on life support for several weeks against her family's wishes. Her Do-Not-Resuscitate order notwithstanding, doctors at John Peter Smith Hospital in Fort Worth, Texas, told her husband Eric that their hands were tied, citing a state statute prohibiting the termination of life support for pregnant patients. Munoz's body remained in the hospital until late January, when a judge held that the cited provision did not apply in this case and ordered the hospital to disconnect all life preserving instruments.
"Assuming that the c-section is successful, of course my son will then spend the next several weeks in the hospital under intensive care until he is ready to be released to me," Dylan wrote. "My days right now consist of a lot of time with family and close friends, and of course time at the hospital visiting Iver and Robyn, and hoping every minute for their health to continue."
Published by Medicaldaily.com