Will A Breast Cancer Vaccine Prevent Tumor Growth? Cleveland Clinic Announces Plans To Develop Vaccine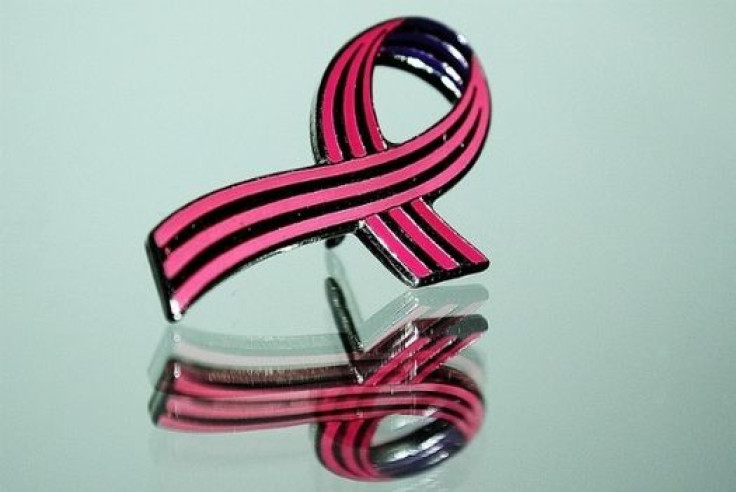 After more than a decade spent on research, the Cleveland Clinic has announced plans to develop a new vaccine for breast cancer.
Shield Biotech is a spin-off company from Cleveland Clinic Innovations (CCI), a healthcare corporate venturing organization that brings new medical products and business opportunities to the commercial world. The Cleveland Clinic, a large medical center located in Cleveland, Ohio, is considered by U.S. News & World Report to be one of the top four hospitals in the U.S.
Based on research done at the Cleveland Clinic's Lerner Research Institute, Shield Biotech will work to develop the vaccine and eventually seek permission from the FDA to test the vaccine in human clinical trials. Vincent Tuohy, who will also be Shield Biotech's chief science officer in developing the vaccine, conducted the research at Lerner Research Institute.
"The mission of Shield Biotech will be to translate the scientific research on a breast cancer vaccine…into a viable preventive alternative for the patients who may benefit," Dr. Thomas Graham, Cleveland Clinic's Chief Innovation Officer, told WKYC.
Researchers tested the vaccine in mice, finding that a single vaccination could prevent tumors as well as halting the growth of existing breast tumors. Dr. Graham believes that the vaccine may help to prevent fatal forms of breast cancer, as well as stopping "the recurrence of triple-negative breast cancer in women after they have recovered from their initial disease."
"Our data show that safe and effective immune protection against this disease can be induced by vaccinating against proteins that are no longer expressed in aging breast tissues but are significantly overexpressed in triple-negative breast cancer, the most aggressive and lethal form of this disease," Tuohy said. "We hope to provide women with a safe, effective and relatively benign alternative to invasive prophylactic mastectomy."
The first phase of the trial will employ the vaccine on women who have triple-negative breast cancer and have undergone chemotherapy or other standard care. The second trial will be on women who are cancer-free but are faced with a high risk for breast cancer, and in the hopes of preventing it have chosen to have a bilateral mastectomy, or removal of the breasts.
The trials will begin within two years and are expected to take about three years to complete.
Published by Medicaldaily.com