Will Jesse Jackson, Jr.'s Bipolar Diagnosis Alleviate U.S.'s Mental Illness Stigma?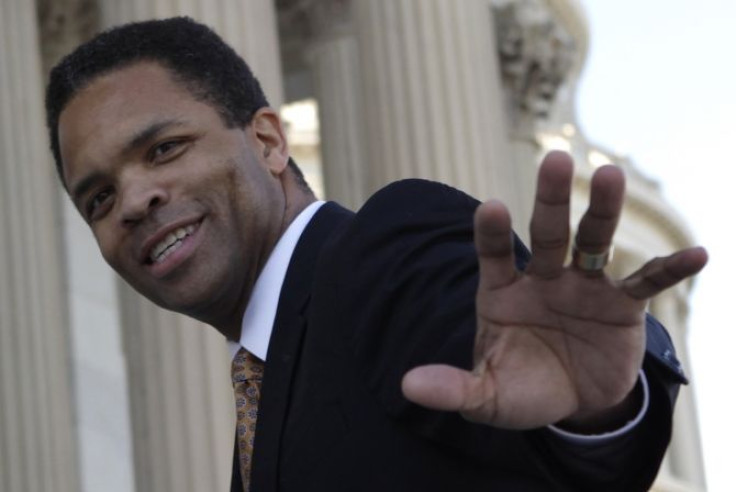 The Mayo Clinic announced yesterday that Illinois congressman Jesse Jackson, Jr. is seeking treatment for bipolar disorder. The statement does not specify how long his treatment will last.
The brief statement says, "Following extensive evaluation, Congressman Jesse Jackson, Jr. is undergoing treatment for Bipolar II depression at Mayo Clinic in Rochester, Minn. Congressman Jackson is responding well to the treatment and regaining his strength."
The statement comes at the heels of months of speculation about Jackson's condition.
Jesse Jackson, Jr. had disappeared from the public eye in June. Two weeks later, his staff issued a press release saying that he was seeking help for "exhaustion." The word choice spurred a fury of gossip, as tabloid readers are used to the term "exhaustion" being treated as a catch-all for a variety of other ills. Gawker's John Cook speculated that Jackson was in rehab. NBC's Andrea Mitchell Tweeted in July that Jackson was seeking help for addiction and alcoholism. (Obviously Jackson could be seeking help for addiction as well as bipolar disorder, but until the Mayo Clinic and his staff say otherwise, we will not assume that to be the case). His staff later updated their announcement to say that he had a mood disorder, with nothing more specific until the Mayo Clinic's announcement yesterday.
The junior Jackson is the second Congressman to face bipolar disorder. Rhode Island's Patrick Kennedy also was diagnosed with the disorder before retiring from Congress last year. The son of the late senator Edward Kennedy (D-MA), Patrick Kennedy says that he will be visiting Jackson this week, citing their diagnoses and famous fathers as things that they have in common. Kennedy also credits his treatment with his two major legislative successes, one of which being the passage of a mental-health parity bill in 2008.
Indeed, Jackson is certainly in a position to create change. His re-election is this year, and he is widely expected to win.
The statement itself, marked in its brevity, also seems to mark a turning point about mental illness. While it does state that bipolar disorder is a condition that affects many, and seeks to give explanations, it does not equivocate or try to minimize anything.
Jackson is under a House Ethics Committee investigation because of his alleged ties with imprisoned Chicago mayor Rod Blagojevich. Jackson denies any wrongdoing.
Published by Medicaldaily.com