Woman Who Lost Leg to Flesh-Eating Bug Has "No Tears" As She Sees Bacteria-Ravaged Hands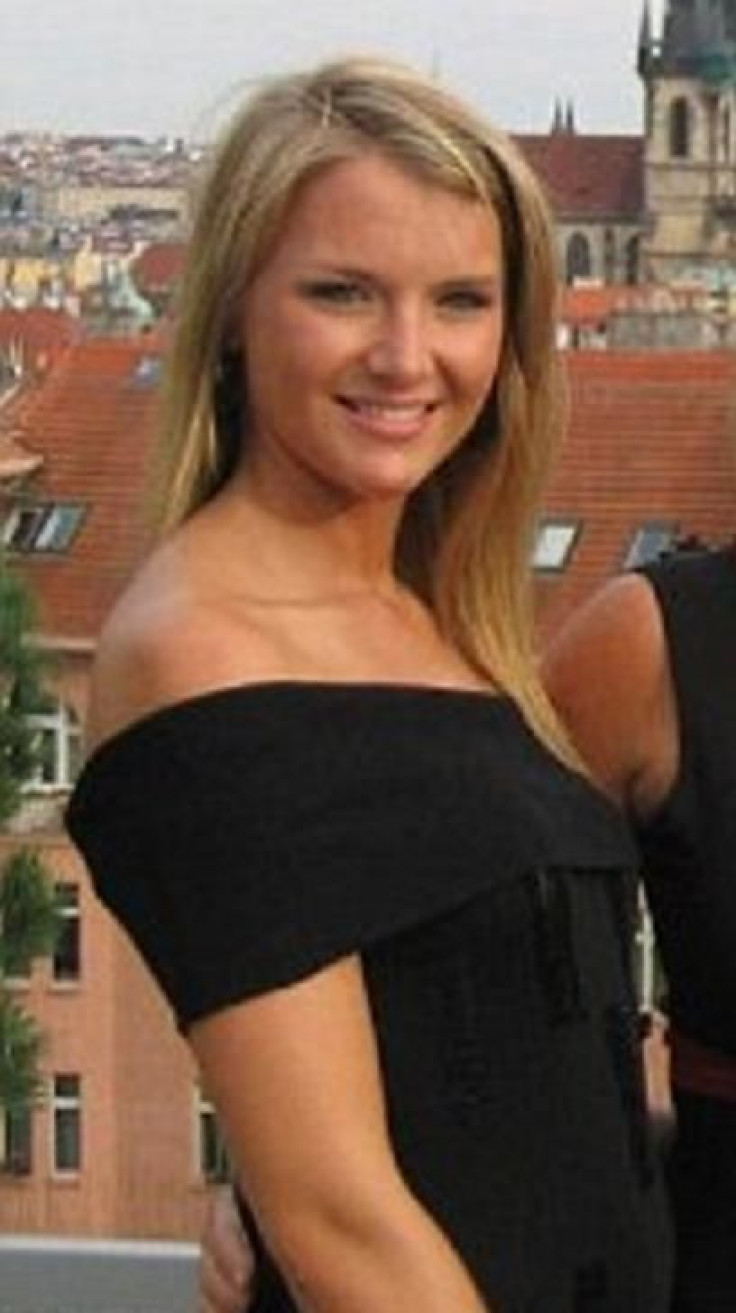 The 24-year-old Georgia graduate student who is battling a fatal flesh-eating bacterial infection has been looking at her ravaged hands and asking about the damage, all without tears, according to her father on Wednesday.
However, Aimee Copeland, who already had to have her left leg amputated and some of her abdomen removed after flesh-eating bacteria invaded a wound on her calf during a zip line accident, still doesn't know that doctors plan to amputate all of her fingers.
"Her fingers basically appear mummified," the woman's father, Andy Copeland, told reporters at a press conference, AJC.com reported last Thursday.
He said that she had held one of her hands close to her face Wednesday and questioned her family about it. Her father said that they told her "your hands have been damaged ... and we're trying to bring back as much of the life into the hands as possible," Associated Press reports.
"She was well accepting," Andy said. "No tears or anything."
The psychology graduate student from an Atlanta suburb is still in critical condition as she fights an infection called necrotizing fasciitis.
Doctors had thought that they might have to amputate her remaining foot and both of her hands, but her father said she will now only lose her fingers after she was treated for two days in a hyperbaric chamber, in which patients breathe pure oxygen to increase the number of their white blood cells to accelerate healing.
Her father said that the flesh on her palms, which had been purple, was now turning pink again.
Aimee is still unaware of future plans to remove her fingers, and her father said that breaking the traumatic news to her will likely require help from a counselor.
"We don't know if she's aware of her (amputated) leg yet," he said, according to AP. "We're in a don't ask, don't tell policy."
Doctors had previously labeled her chances of survival as "slim to none," according to a message Aimee's father, had posted on Facebook, but the family has remained optimistic after a neurologist and cardiopulmonologist have said that there appeared to be no damage to the brain or irreversible damage to the lungs, which were previously under attack.
Aimee had been kayaking along the Little Tallapoosa River in Carrollton, Georgia, on May 1 when she stopped to take a ride on a home-made zip line. The line had snapped and she suffered a large cut on her left calf, which took 22 staples to close.
Doctors had initially told her to take Motrin and Tylenol for the pain, and after being turned away from doctors who gave her nothing more than some antibiotics and pain killers, they were horrified to discover that aggressive flesh-eating aeromonas hydrophila bacteria had invaded her leg injury and were quickly invading the rest of her body.
The flesh-eating bug releases toxins that cut off blood flow to parts of the body, destroying muscle, fat and skin tissue.
Doctors had diagnosed her with "necrotizing fasciitis," a rare but severe bacterial infection caused by a flesh-eating bug that releases toxins that cut off blood flow to parts of the body, and can destroy skin, fat and muscle, and were forced to amputate her whole left leg after they realized that her deadly infection had already spread to her thigh and hip
She had been flown to Joseph M. Still Burn Center in Augusta where surgeons performed a high-hip amputation of her left leg and removed other infected tissue from her abdomen.
Copeland is still on a respirator and a dialysis machine as her lungs and kidneys slowly heal. Although she is heavily medicated and often forgets about her condition, she is "coherent and alert" and communicates with her parents and older sister by mouthing words.
Aimee has been asking for her cell phone, her laptop and a book to read, but her father said the she is still in no condition to use any of those things, AP reports.
Instead, Paige, her older sister, has been reading to her from a book on meditation.
Published by Medicaldaily.com