Woman's Dental Implant Lodged In Sinus Cavity; Only Learns Of It After Doctor's Visit To Treat Inflammation [PHOTOS]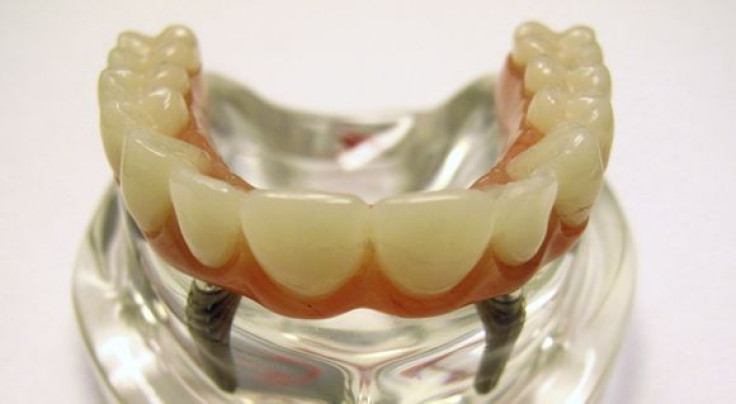 When a 57-year-old Italian woman showed up to the University of Brescia complaining about sinus inflammation and a pain in her face, doctors were confused by the cause. A case report published in the Oct. 23 issue of the New England Journal of Medicine revealed the woman's dental implant had become lodged in her left sinus following surgery two years back.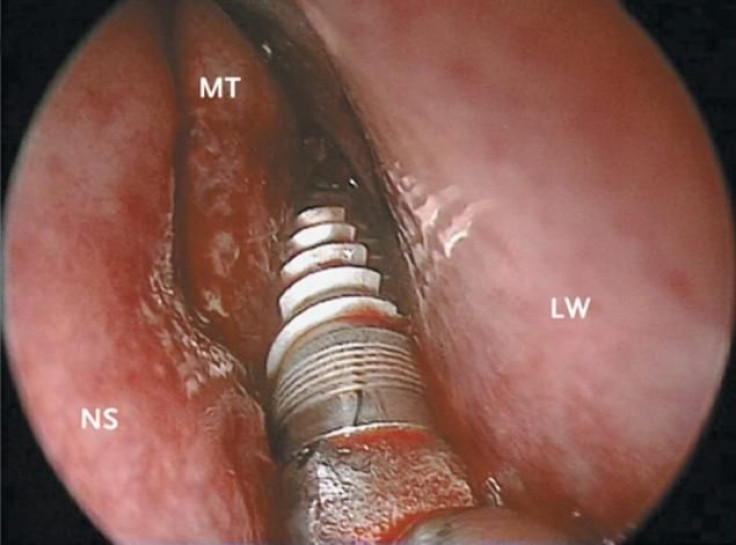 According to the American Association of Oral and Maxillofacial Surgeons, a dental implant is divided into three parts: a titanium implant to fuse with the jawbone, an abutment to fit over the implant, and a crown to give it a natural appearance. The implant placed in the woman two years back was a .79 inch-long metal screw, Live Science reports.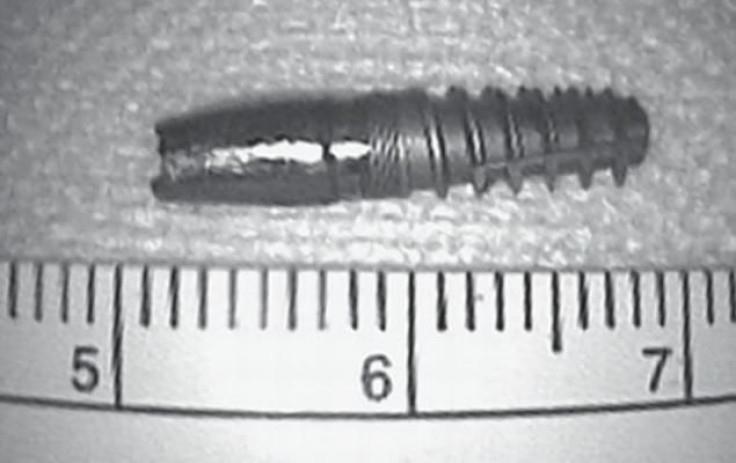 Lead researcher Alberto Schreiber and his colleagues from the university conducted a CT scan after the implant was not found during an examination of her mouth. The research team discovered the implant in her left sinus cavity, just below her eye. She was immediately prepped for endoscopic surgery to remove the implant.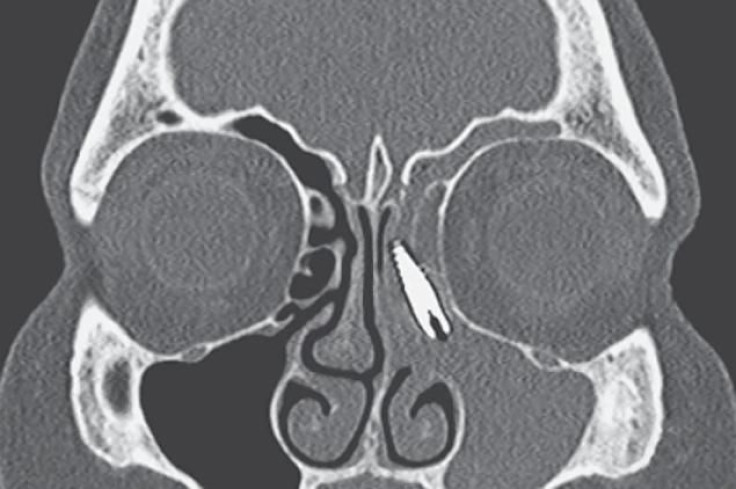 Researchers speculate that bone loss, tissue erosion around the implant, or improper placement may have caused it to end up in her sinus. The implant most likely slipped past the jawbone to end up in her sinus cavity. The woman has been deemed "healthy" by researchers eight months after the procedure to remove the obstruction.
Published by Medicaldaily.com