Women With Diabetes Have Greater 'Risk Window' For Heart Attack And Stroke Than Men: Study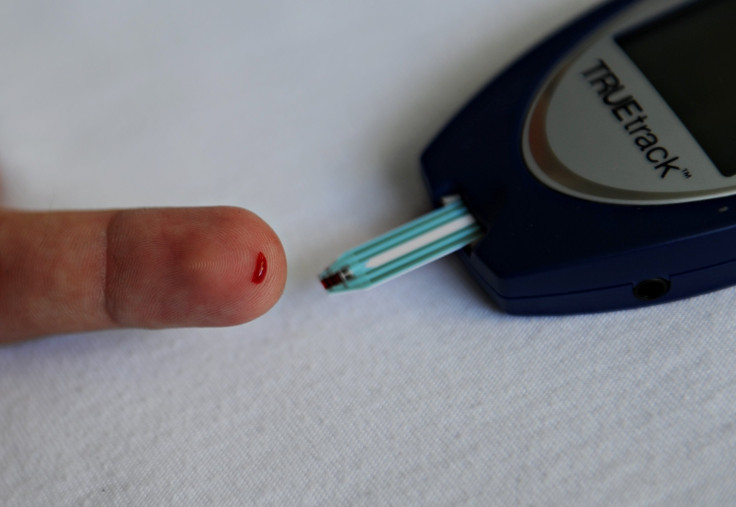 The complications caused by diabetes are not the same for men and women, according to a new study presented during the 51st annual meeting of the European Association for the Study of Diabetes in Stockholm.
In general, diabetes can affect any part of the body. The Centers for Disease Control and Prevention reports adults with diabetes are two to four times more likely than people without diabetes to die of heart disease, or at least experience a stroke. Diabetics also have higher rates of cholesterol and triglyceride abnormalities, obesity, and high blood pressure, which are all risk factors for heart disease.
Previous research finds these cardiovascular risks are greater among women with diabetes than they are among diabetic men and non-diabetic men and women. But it wasn't clear when this risk begins or how long it lasts. In order to better understand this "risk window," researchers pooled data that had been previously collected from diabetic patients living in Tuscany.
According to a press release, these data sources included all "Tuscan hospitals, the general population registry of all inhabitants of Tuscany, and a data set containing the registry of all known diabetic patients from Tuscany." With this data, researchers compared the risk of hospitalization for acute heart attack, stroke, and congestive heart failure among diabetic women and men.
Out of more than three million inhabitants, 47 percent of which were male, there was 24,605 hospitalizations for acute heart attack; 26,953 for stroke; and 17,628 for heart failure. After adjusting for age, the diabetes related excess risk, these numbers were significantly worse among women. Women were almost three times more likely to be hospitalized for heart attack, which works out to a relative increased risk of 34 percent.
While researchers did not find as great a difference between diabetic women and men when it came to stroke and heart failure, they did find women had a significantly higher risk for these complications at certain ages: 45 to 54 years old and 75 to 84 years old. Researchers suggest then that this "risk window" of heart attack for women opens around menopausal age; the window for stroke and heart failure opens post-menopausal age, "and to a lesser extent."
"All this should focus attention on a timely, gender oriented, prevention of cardiovascular events in people with diabetes," the researchers concluded.
This study is not the first to suggest sex-based therapy for diabetic patients. Researchers from Queen's University found that women are less likely than men to follow through on treatment goals, such as lowering their LDL (bad) cholesterol. Women may be more vigilant if they had the option of "gender-based evaluation an treatment of cardiovascular risk factors," Queen's researchers suggested.
Similarly, a recent study from the University of Turku in Finland found that insulin resistance, a marker for type 2 diabetes, causes greater language problems and greater risk for Alzheimer's disease in women. Researchers believe this is because more women than men are affected by brain lesions, which are commonly associated with metabolic problems, like insulin resistance.
Source: European Association for the Study of Diabetes 51st annual meeting. 2015.
Published by Medicaldaily.com