Working More Than 55 Hours a Week Could Affect Heart Health
Long hours at work can leave you feeling stressed and exhausted, but they may also be affecting your heart health. According to a new study, employees who work more than 55 hours per week may be at a greater risk of developing an irregular heartbeat, known as atrial fibrillation or A-fib.
In a study on nearly 85,500 middle-aged men and women from the UK, Denmark, and Sweden, researchers found that racking up more than 55 hours a week was associated with a 40 percent increased risk of getting A-fib over the following 10 years, compared to those who worked the standard 35 to 40 hour work week.
Read: Women With Long Work Hours Could Face Significant Risk Of Cancer, Heart Disease
"These findings show that long working hours are associated with an increased risk of atrial fibrillation, the most common cardiac arrhythmia," lead researcher Mika Kivimaki said in a statement on ScienceDaily. "This could be one of the mechanisms that explain the previously observed risk of stroke among those working long hours."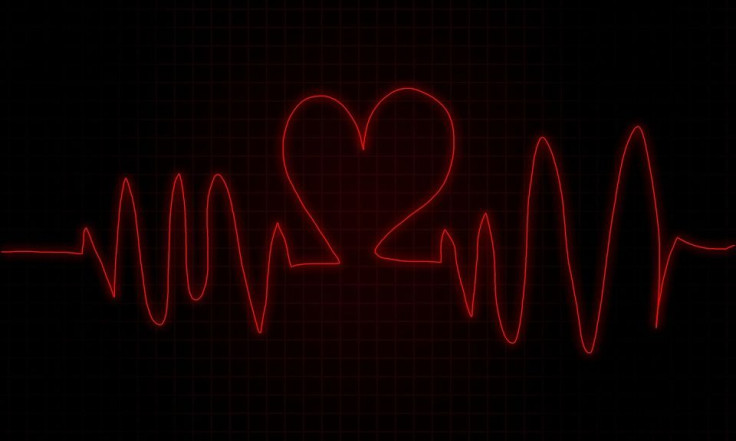 In addition to stroke, if A-fib isn't controlled, it may weaken the heart and lead to heart failure, according to Mayo Clinic.
Kivimaki and his colleagues separated all of the participants into groups organized by their work hours: less than 35 hours a week; 35 to 40 hours; 41 to 48 hours; 49 to 54 hours; and more than 55 hours. Those who worked 35 to 40 hours a week were used as the control (or comparison) group. Upon starting the study, none of the subjects had A-fib. Over the course of the 10-year follow-up, there were 1,061 new cases, according to the findings published in the European Heart Journal.
"Nine out of ten of the atrial fibrillation cases occurred in people who were free of pre-existing or concurrent cardiovascular disease," Kivimaki said. "This suggests the increased risk is likely to reflect the effect of long working hours rather than the effect of any pre-existing or concurrent cardiovascular disease, but further research is needed to understand the mechanisms involved."
Read: Mothers Who Breastfeed May Be Less Likely To Experience Heart Problems, Study Suggests
But before you worry that your work schedule may affect your heart, it's important to note that a young, healthy person who works long hours has very little risk of developing A-fib. It's more hazardous to those who already have a high risk of heart disease because of factors such as smoking, high blood pressure, or diabetes, he points out.
A strength of the study is the large sample size, but there are limitations as well. For instance, the researchers assessed working hours only once at the start of the study. "Obviously, monitoring of working hours over several years would be more ideal," Kivimaki said. But, he believes the results would have still been similar. Another limitation is that the research did not include data about the participants' job type or shift work.
See also: A-Fib Patients Face Increased Dementia Risk If Blood-Thinning Medication Not Dosed Correctly
Working Overtime? Long Office Hours May Be Bad For Heart Health, Increasing Risk Of Cardiovascular Disease
Published by Medicaldaily.com