World Cancer Day 2016: How Far We've Come In The Fight Against Cancer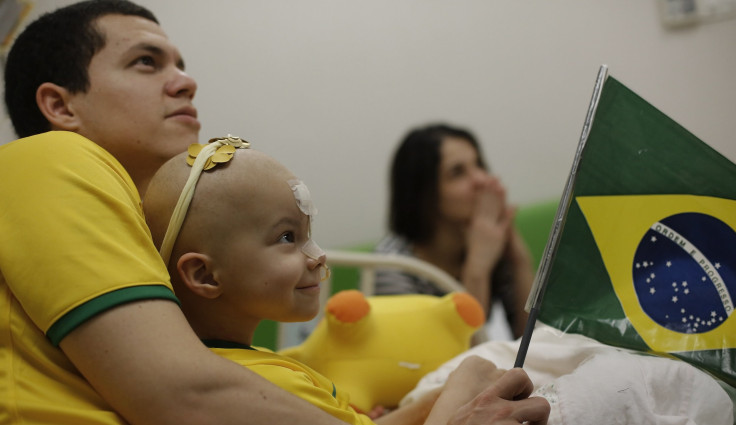 In the first month of 2016, the world was shocked by news of the passing of David Bowie, Alan Rickman, and Celine Dion's husband René Angélil. Within weeks of each other, the celebrities succumbed to cancer seemingly out of nowhere. Though most people are closely related to someone who has cancer, the deaths of beloved musicians and actors due to cancer bring the need for a cure into the spotlight.
World Cancer Day 2016, February 4, is a time to reflect and bring awareness to a disease that afflicts some 14 million people worldwide. We can remember the sobering statistics; nearly 8.2 million people die from cancer across the world every year. But we can also keep in mind that despite the losses, the world has fought back in exceptional ways — whether through scientific innovations, or through human connection and unity, like the case of the 8-year-old cancer patient who wished to become famous in China, and did.
Despite the significant progress made in recent years, there's still a long way to go. However, the promise of new treatments and better screenings have given cancer patients hope. Immunotherapy, which triggers the immune system to attack cancer cells, has moved forward in the past few years as a safe and effective treatment for many different types of cancer, including melanoma.
According to Cancer Research UK, half of people living with cancer in England and Wales survive for 10 years after their diagnosis. The survival rate, however, depends largely on the type of cancer a patient has; for testicular cancer patients, the survival rate is 98 percent, while it's only 1 percent for pancreatic cancer patients.
This year, World Cancer Day's theme is the power of the collective — how "everyone... can do their part to reduce the global burden of cancer," the website states. "Just as cancer affects everyone in different ways, all people have the power to take various actions to reduce the impact that cancer has on individuals, families and communities."
Yes, cancer diagnoses are rising as people are living longer, but here's to hoping that we'll be able to get those survival rates higher with improved treatments and technologies.
Published by Medicaldaily.com