World Cannabis Market Hits $344 Billion With 263 Million Users
The total global market for marijuana (regulated and illicit) hit $344 billion in 2018 with medical marijuana and younger adults driving the growth of this still controversial product.
There are some 263 million cannabis consumers participating in the global market for the commodity, said the Global Cannabis Report: 2019 Industry Outlook from New Frontier Data. The report is the first extensive analysis of global and regional cannabis demand, usage rates, pricing, patient reach and ongoing cannabis cannibalization of alcohol.
Based in Denver, Colorado, New Frontier Data said its mission is to elevate the discussion around the legal cannabis industry globally by providing unbiased vetted information.
The top five regional markets for cannabis are Asia ($132.9 billion), North America ($85.6 billion), Europe ($68.5 billion), Africa ($37.3 billion) and Latin America ($9.8 billion).
New Frontier Data said worldwide demand for cannabis remains massive. It noted that understanding the vagaries of this market, which is still heavily regulated and in many countries illegal, is critical to developing appropriate regulations that reflect the reality of this fast-growing consumer market.
"More than 50 countries around the world have legalized some form of cannabis, while six countries have legalized cannabis for adult use (some may refer to it as recreational use)," New Frontier Data Founder and CEO Giadha Aguirre de Carcer said.
She said the legal cannabis industry has truly gone global and even in the face of extensive prohibition, cannabis consumption grows while attitudes and challenging perceptions about the typical cannabis user continue to shift.
"This social and cultural evolution has created a global market with massive potential for stakeholders across dozens of sectors beyond traditional plant-touching verticals," she said.
The report revealed that younger adults worldwide support the legalization of marijuana at far higher rates than older adults. It said the expansion of legalization and normalization of social attitudes toward cannabis points toward a durable generational trend.
There are an estimated 1.2 billion people worldwide suffering from medical conditions for which cannabis has shown therapeutic value. The report said the adoption of medical cannabis treatment by even a small proportion of this number will create a massive market.
The report noted that most markets that have reformed their cannabis laws did so through ballot measures or legislative process. On the other hand, Georgia, Mexico, and South Africa have legalized cannabis personal use via court rulings.
New Frontier Data's research found that 94 percent of medical cannabis patients reported cannabis treatment improved their condition, with 66 percent reporting significant improvement.
New applications for cannabis are attracting a new wave of interest from other sectors. Because of its thousands of known uses, cannabis is sometimes described as the most versatile plant in the agricultural economy.
The report projects the coming years will see a sprouting of new cannabis-based sectors as stakeholders globally gain their access to and innovate new applications for the plant.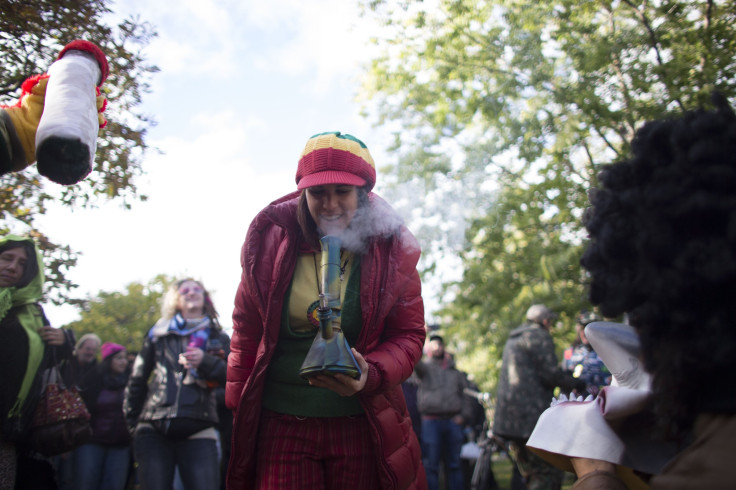 Published by Medicaldaily.com