Worse Survival After Lung Cancer Surgery For Residents Of Poor Neighborhoods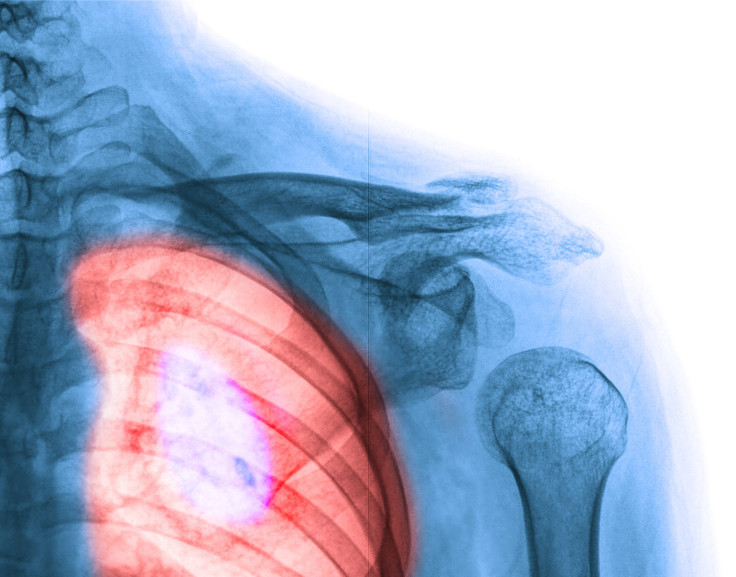 (Reuters Health) - Residents of low-income neighborhoods with few high school graduates may be more likely to die after lung cancer surgery than more affluent patients, a U.S. study finds.
Researchers reviewed records for more than 200,000 patients who had lung cancer surgery from 2003 to 2011. They found that while factors such as age, gender and other medical conditions influenced survival, so did non-clinical variables like the neighborhoods where patients lived, and the type of hospital where they were treated.
The researchers had expected that outcomes would be linked with social and economic factors, said senior author Dr. Felix Fernandez of Emory University School of Medicine in Atlanta. Their hope now, he added in an email, is "to focus attention on access and quality initiatives" in groups at risk for poor outcomes.
Lung cancer is the most common type of malignancy, with about 1.8 million new cases diagnosed a year, according to the World Health Organization. About 90 percent of cases are caused by smoking, according to the U.S. Centers for Disease Control and Prevention.
More than half of people diagnosed with lung cancer die within a year, according to the American Lung Association.
Fernandez and colleagues write in the Journal of the American College of Surgeons that the gold standard for longer survival is catching the cancer before it spreads and operating to remove the diseased tissue. Even then, major complications happen after as many as one in three surgeries.
The majority of patients in the study were white and around 65 years old, with roughly equal numbers of men and women.
Most patients didn't have radiation before surgery. A procedure known as a lobectomy, an operation to remove the lobe of the lung with diseased tissue, was the most common surgery.
Most patients had Medicare or another government insurance program, and half of them had a household income of more than $46,000. Most of them also received treatment at a university hospital or a comprehensive cancer center.
Patients had poorer odds of surviving 30 days after surgery if they were older, had other complex medical conditions, or more advanced tumors.
The likelihood of 30-day survival was also worse if patients lived outside cities in low-income communities with lower education levels or if they got treated at non-academic medical centers.
One limitation of the study is its reliance on a large U.S. cancer registry, which only covers about 70 percent of cases, the researchers note. They also relied on 2000 census data for socioeconomic analysis, which might have overlooked changes in demographics during the study period.
"Usually, patients coming from low-income communities do not have the best post-operative surgery treatment not only from the health system but also from their families," said Dr. Paul Zarogoulidis in email to Reuters Health. Zarogoulidis is with the pulmonary oncology unit at Aristotle University of Thessaloniki in Greece.
The study adds to a growing body of research linking lower education and income levels - as well as poorer access to cancer screening and other preventive health care - to worse outcomes for patients, Dr. Christopher Pezzi, director of surgical oncology at Abington Memorial Hospital in Pennsylvania, said by email.
At the same time, the finding that community hospitals don't get good outcomes builds on earlier research showing that patients have better outcomes when both hospitals and surgeons do high volumes of the procedure, Pezzi said.
For lung cancer, patients should look for hospitals that do at least 30 surgeries a year to remove this type of malignancy, he said.
"The correlation of outcome, specifically 30-day mortality, with annual hospital volume has been shown repeatedly not just in major lung cancer resection but in several other major, complex cancer operations," including procedures for tumors of the pancreas, esophagus, and bladder, Pezzi said.
"This study adds to the literature exposing disparities in outcomes for cancer patients based on socioeconomic factors, and also confirms the well-established relationship of mortality . . . with annual hospital volume," Pezzi said.
SOURCE: http://bit.ly/1GNwVPO Journal of the American College of Surgeons, online April 15, 2015.
(By Lisa Rapaport)
Published by Medicaldaily.com