Would You Rather Need A Feeding Tube Or Die? 180 People Near End Of Life Answer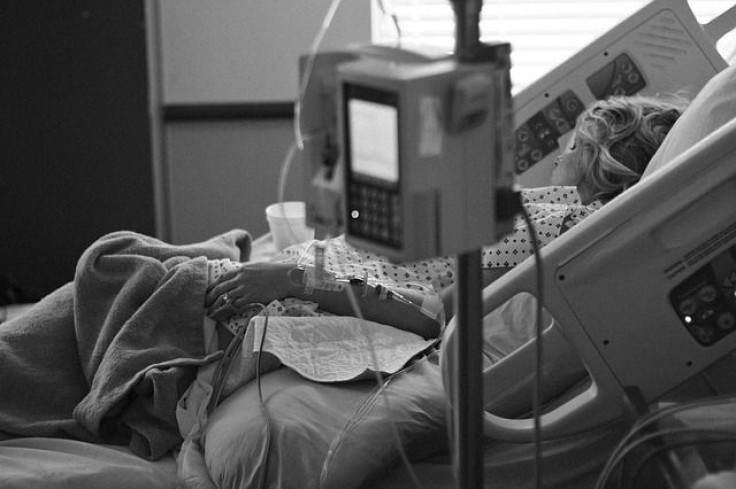 Most of us don't want to die, at least not anytime soon, but according to those closest to our inevitable ending, there are some conditions more agonizing than death itself. For a recent study, researchers interviewed seriously ill patients who revealed the four surprising scenarios they believed to be "as bad or worse than death."
About 70 percent of the 180 seriously ill patients recently interviewed for the study rated the inability to control their bladder and/or bowels and needing to rely on a breathing tube as being a state worse than death. Following this, 55.6 percent of patients agreed that needing a feeding tube was worse or on par with death, and 53.9 percent agreed that needing round-the-clock care was a state worse than death. Lastly, almost half of the patients cited that living with constant confusion would be worse than death.
None of the patients interviewed had experienced any of the states they were asked to weigh in on, so the results reveal interesting insight into how hospitalized patients evaluate different states of debilitation relative to death, Quartz reported. The study acknowledged that death is something nearly no one wants to experience, even those suffering from drawn-out fatal diseases. In fact, a recent study has shown that, although talk about euthanasia, or doctor-assisted suicide, may have increased, the practice itself still remains very rare in the US.
These results suggest that most patients may not want to die, but they also do not want to prolong their lives if it means living under certain conditions. This is something which should be taken into account by hospital staff. As shown in a study from earlier this year, most patients who choose to undergo euthanasia do so because they are afraid of losing their sense of dignity and independence, not because they have become unable to deal with their physical pain.
The data is based on the answers of seriously ill patients housed at a small Pennsylvania hospital between July 2015 and March 2016, and the entire study can be found in the online journal JAMA Internal Medicine.
Source: Rubin EB, Buehler AE, Halpern SD. States Worse Than Death Among Hospitalized Patients With Serious Illnesses. JAMA Internal Medicine . 2016
Read More:
Canada Legalizes Euthanasia, As High Court Passes Assisted Suicide Law: Read Here
Physician-Assisted Death: Patients Often White, Educated, And Suffering Cancer: Read Here
Published by Medicaldaily.com