Yosemite Closes Part of Popular Campground Over Hantavirus Outbreak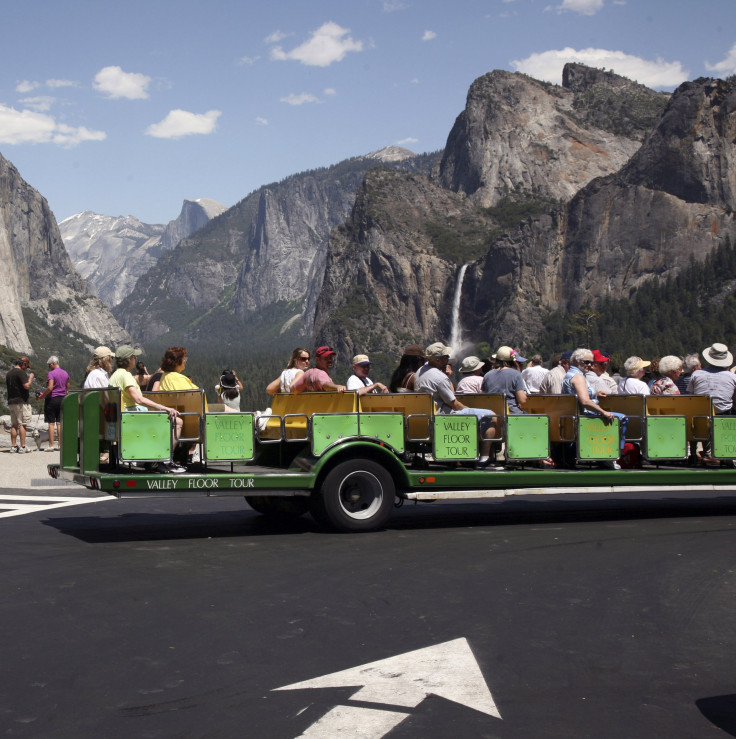 Yosemite National Park has closed part of a popular campground over a deadly rodent-borne lung disease that has already killed two visitors to the California park, and officials said on Wednesday more cases could emerge.
Two park visitors who stayed in the cabins in June in Curry Village, a popular camping area tucked below the park's sheer granite walls, have died after being infected by the illness known as hantavirus, while a third visitor was sickened but is recovering.
Investigators were looking into whether a fourth visitor was suffering from the illness, which is carried by wild rodents, and officials said more cases could still emerge.
"This is serious. This is something we haven't seen before and we're all working together to control this disease," said Dr. David Wong, medical epidemiologist with the National Park Service.
The National Park Service has already sent emails to nearly 3,000 people who slept in the tent cabins this summer warning them that they may have been exposed to the virus, Wong said.
Nearly 4 million people visit Yosemite each year, drawn from around the world by the park's dramatic scenery and hiking trails. Roughly 70 percent of visitors congregate in the Yosemite Valley, where Curry Village is located.
Captain Charles Higgins, director of the National Park Service public health office, said that park officials decided to close 91 tent cabins after finding rodents nesting between the double walls of the cabins.
"Our current thinking is that the design of these tents -- double walls -- provides rodent space," Higgins said. "We can't get to it to clean it."
PREVIOUS HANTAVIRUS CONCERNS
Park and public health officials were also examining guest lists to see whether they should widen a physician alert to other countries, Higgins said. The virus kills slightly more than one-third of those infected.
Twice before, public health officials warned the park about hantavirus after it struck visitors. But it was not until this week that the hiding place for the deer mice carrying the virus was found, Higgins said.
After determining that those stricken had all stayed in the tent cabins during the same week, park officials began reaching out to others who stayed there and warned public health officials across the nation.
Wong said investigators were looking into whether other visitors were suffering from the illness, which is carried by wild deer mice. Hantavirus symptoms include fever, headache and muscle aches, and appear one to six weeks after exposure.
California has reported 60 cases of hantavirus cardiopulmonary syndrome since it was first recognized in 1993. Nationwide, 587 people were sickened with hantavirus between 1993 and 2011, according to government data.
Public health officials believe that only deer mice carry it in California. As many as 20 percent of Yosemite's deer mice carry hantavirus, park spokesman Scott Gediman estimated.
Most hantavirus infections result from breathing air contaminated with rodent urine or droppings, usually in small, confined spaces with poor air circulation. People can also be infected by eating contaminated food, touching contaminated surfaces or being bitten by infected rodents.
Blood tests can diagnose the virus. There is no treatment, but supportive care can improve survival chances.
@ 2012 Thomson Reuters. All rights reserved.