Yosemite Extends Hantavirus Warning; Death Toll Rises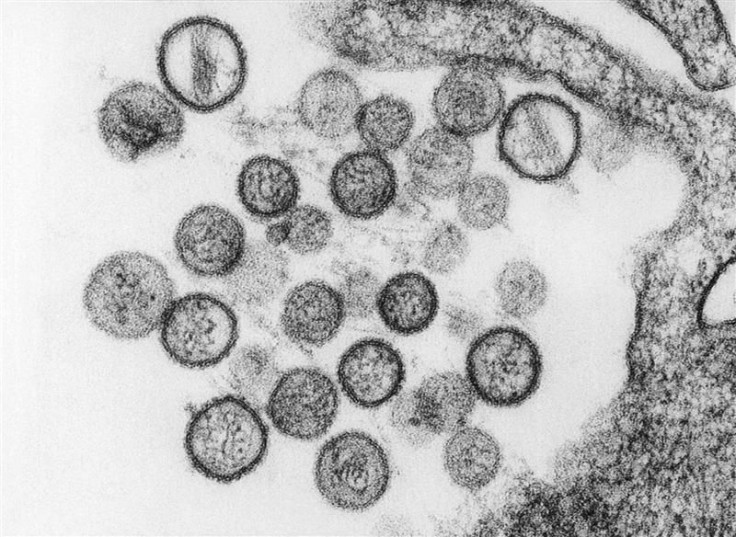 Yosemite National Park doubled the scope of its hantavirus warning on Thursday to some 22,000 visitors who may have been exposed to the deadly mouse-borne disease as the number of confirmed cases grew to eight and a third death was reported.
U.S. officials recently sounded a worldwide alert, saying that up to 10,000 people were thought to be at risk of contracting hantavirus pulmonary syndrome after staying at the popular Curry Village lodging area between June and August.
As many as 2,500 of those individuals live outside the United States, U.S. health officials said.
Officials are concerned that more Yosemite visitors could develop the lung disease in the next month or so because the virus may incubate for up to six weeks after exposure.
The warning was expanded to roughly 12,000 additional visitors to the park's more remote High Sierra Camps, after an eighth case of the illness was confirmed in a man who had stayed in tent cabins at three of those camps.
He also had stayed in a tent cabin at the Tuolumne Meadows Lodge and had camped in the wilderness - all locations in the park's high country, Yosemite spokesman Scott Gediman said.
His symptoms were so mild that he never went to a hospital, but after hearing about the outbreak he was tested, and laboratory results confirmed on Thursday that he had been ill with the disease, Gediman said.
The seven other confirmed victims are all believed to have contracted the virus while staying in one or more of the 91 insulated "Signature" tent cabins in Curry Village, located at a lower-elevation area of the park.
The 91 Curry Village tent cabins were shut down after deer mice were found infesting the double walls of the structures.
Officials in Yosemite, a fabled national park destination in California whose scenic vistas, hiking trails and wildlife draw some 4 million visitors a year, did not previously consider the High Sierra Camps to be at risk for hantavirus.
Those camps will remain open, based on recommendations from public health officials, Gediman said, adding, "We do inspections, and we try to keep the rodents out. It's impossible to say every tent cabin is rodent-proof. That's impossible."
He estimated that a few hundred notices also were being sent to individuals who still had reservations to stay at the High Sierra Camps before they close for the season on September 17.
THIRD DEATH
The expanded warning came as Yosemite announced that a third person had died of the disease and the number of confirmed cases rose to eight, all of them among U.S. visitors to the park.
Health officials in France were also investigating two suspected hantavirus cases there of people who may have been exposed while at Yosemite, according to an assessment by the European Centre for Disease Prevention and Control.
Gediman identified the third fatality as a West Virginia resident who contracted hantavirus while staying in Curry Village tent cabins in June. That person died at the end of July, and laboratory tests confirmed on Thursday that the death was due to hantavirus, he said.
The two others who died were a man from northern California and a man from Pennsylvania.
The World Health Organization also issued a global alert this week over the cases of hantavirus linked to Yosemite, and advised travelers to avoid exposure to rodents.
The virus can lead to severe breathing difficulties and death. Early flu-like symptoms include headache, fever, muscle aches, shortness of breath and coughing.
There is no cure for the lung disease, which kills over a third of those infected, but early detection through blood tests greatly increases survival rates.
Hantavirus is carried in rodent feces, urine and saliva that can mix with dust and be inhaled by humans, especially in small, confined spaces with poor ventilation. People also can become infected by eating contaminated food, touching tainted surfaces or being bitten by infected rodents.
The disease has never been known to be transmitted between humans.
Hantavirus previously was known to have infected just two Yosemite visitors, one in 2000 and another in 2010, both at higher elevations in the park.
@ 2012 Thomson Reuters. All rights reserved.