Where Zika Virus Goes, Abortion Rates Grow — Even In Countries Where It's Illegal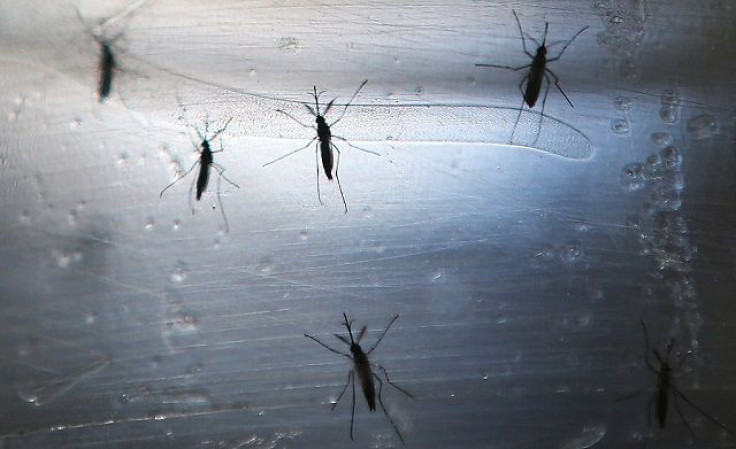 New research published Wednesday in the New England Journal of Medicine suggests that wherever warnings of Zika pop up, an increase in abortions will soon follow.
Amid warnings that the mosquito-borne virus may be on the verge of becoming an "explosive pandemic" capable of permanently damaging countless numbers of newborns via transmission from their Zika-infected mothers, the researchers looked at the disease's effects on the oppressive social climate surrounding abortion in Latin American countries already hit by it.
They arranged 19 countries into three groups: those where the virus was being spread by the local mosquito population and whose governments had issued national advisories against women becoming pregnant; those where the virus was present but hadn't spread locally as of March 2016; and those where the virus had fully taken root but whose governments didn't issue any advisories. A fourth control group contained countries with no expected rise in Zika cases. All the nations had strict abortion restrictions or had banned the practice. Lastly, they measured the number of requests women in these countries made to Women on Web (WoW), a non-profit organization that has provided early-term abortion medications through the internet since before the current outbreak began.
Save for Jamaica, all the countries with local Zika cases and national advisories saw an uptick in requests. For instance, El Salvador saw 36 percent more requests than would have been expected, while Brazil — considered the epicenter of the outbreak — saw double the number of expected requests. Countries in the second group, including Argentina and Peru, saw a smaller increase of requests as well, possibly because there was local pressure to promote Zika awareness. Countries which received no advance warning or had few Zika cases saw no increase in requests.
"In Latin American countries that issued warnings to pregnant women about complications associated with Zika virus infection, requests for abortion through WoW increased significantly," concluded the authors.
Though these findings can only show an association between Zika awareness and abortions, it's likely they undersold Zika's influence on these women's willingness to have an abortion. "Accurate data on the choices pregnant women make in Latin America is hard to obtain," said lead author Dr. Abigail Aiken, an assistant professor of public affairs at the University of Texas at Austin, in a statement. "If anything, our approach may underestimate the impact of health warning on requests for abortion, as many women may have used an unsafe method or visited local underground providers."
Though the virus is harmless in most people, its uncanny ability to spread rapidly and silently cause birth defects in the children of symptomless mothers makes providing women proper reproductive health an urgent task, according to the study's senior author, Dr. Catherine Aiken.
"The World Health Organization predicts as many as four million Zika cases across the Americas over the next year, and the virus will inevitably spread to other countries," said Aiken, who works in the Department of Obstetrics & Gynecology at the University of Cambridge, England. "It isn't enough for health officials just to warn women about the risks associated Zika — they must also make efforts to ensure that women are offered safe, legal, and accessible reproductive choices."
Source: Aiken A, Gomperts R, Trussell J, et al. Requests for Abortion in Latin America Related to Concern about Zika Virus Exposure. New England Journal of Medicine. 2016.
Published by Medicaldaily.com