Zika Virus Update 2016: Hurricane Matthew Could Increase Mosquito Threat In Coastal Communities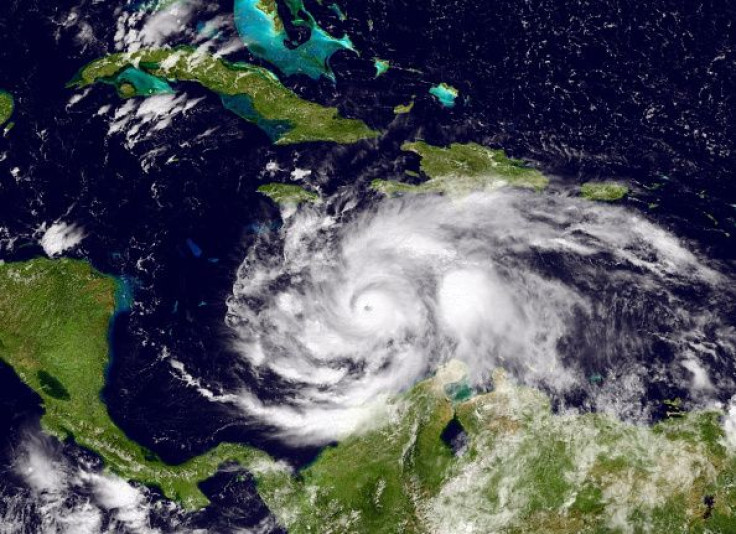 Over the weekend, Hurricane Matthew tore up the Southeastern United States and killed at least 17 people in four states, according to CNN, but the devastation may not be over in North Carolina, Florida, Georgia and South Carolina. The Category 3 storm's aftermath could further complicate efforts to stop the spread of Zika.
The Zika virus — mainly spread by the bite of the Aedes mosquito and sometimes sexual transmission — is currently an international health emergency. Researchers have continued looking for better treatments and preventive measures for Zika, though progress has been slow. Now, the storm's high winds and flooding have wiped out most mosquitos, but the population may boom over the next week after the surviving eggs hatch and grow, The Atlantic reported.
"So in the first wave of wind, heavy rains, and storm surge — it could even have a beneficial effect in terms of washing away mosquito breeding sites," Peter Hotez, a pediatrician and the dean for the National School of Tropical Medicine at Baylor College, told The Atlantic. "But then as the waters recede, it could leave residual reservoirs of water in human-made containers that could breed Aedes aegypti."
Additionally, after Hurricane Katrina in 2005, mosquito-borne neurological diseases like the West Nile Virus also spiked.
"Small increases in the numbers of [West Nile Virus] cases were noted in some areas of Louisiana after Hurricane Katrina," Centers for Disease Control and Prevention spokesman Benjamin Haynes told the Sacramento Bee. "After a hurricane or flood, the health department or mosquito control district will often take steps to reduce the mosquito population. Residents can help control mosquitoes in and around your home and prevent mosquito bites."
Another risk for Zika in areas affected by Hurricane Matthew is also increased exposure. Hurricanes result in people spending more time outside waiting to be evacuated, which can make them vulnerable to bug bites. Broken air conditioners and window screens can also expose people to mosquitos in their homes, the Sacramento Bee reported.

Read more:
Brain-Eating Amoeba Possibly Linked To Hurricane Katrina; Is Louisiana's Water Safe?
Published by Medicaldaily.com