11-Year-Old Swimmer Lauren Cecil Electrocuted At Swim Club Pool; Entire Community Pays Tribute After Freak Accident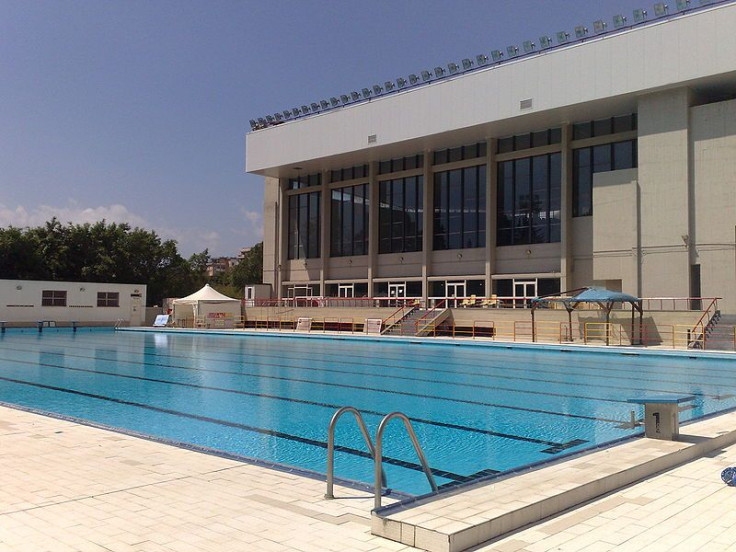 Lauren Cecil was attending swim practice Tuesday around 8 p.m. at a pool in Lexington, N.C. when a power line snapped, sending an electric current into the pool that proved deadly for the 11-year old.
The freak accident occurred at Brookside Swim Club, a membership organization that hosts the Brookside Barracudas Swim Team for kids ages five to 18 years old. Julie Rhodes, the president of the swim club, told MyFox8 that she heard a loud "pop" sound before a puff of smoke appeared and she told the lifeguards to get the swimmers out of the water. Cecil's two friends were able to escape, but unfortunately she was shocked while climbing up the ladder.
"When she grabbed the ladder, it looked like a big shock went through her," Rhodes said. "We all tried reach down and grab her and it was shocking us when we touched her, so we ended up having to get the body board... and got it under her and held her head up with the kick board."
Investigators are looking into the incident to determine how the electrical current ended up in the water because it seems the fallen wire only hit the cement and never touched the actual pool or the water inside. "The investigation is still in its preliminary stage," said Davidson County Fire Marshall Brad Needham. "We don't have a lot of information at this time."
As news of the accident trickled in, so did touching tributes from Cecil's family, teachers, community leaders, and friends:
"Lauren was sunshine to her family and had a unique love for her family and friends. She loved anything to do with water, including fishing at the lake and her pet dog, CC," Cecil's parents, Lori and Keith, wrote in a statement.
"She was a sweet soul who was always trying to help the other kids," Cecil's former teacher Tanya McCarn said. "Lauren was a very well-rounded student who enjoyed writing imaginative stories. This is a terrible loss for this community."
"She was always excited about practice," Cecil's swim coach Marina Moore said. "She took in everything you had to say and was very accepting of new things. She was really friendly and always had a smile on her face."
Lexington Mayor Newell Clark tweeted: "As a community we are heartbroken and our thoughts and prayers go out to the Cecil family due to this horrible tragedy."
Published by Medicaldaily.com