2011 World Series: Cardinals Grind Out Win in 11th Inning, Game 7 Awaits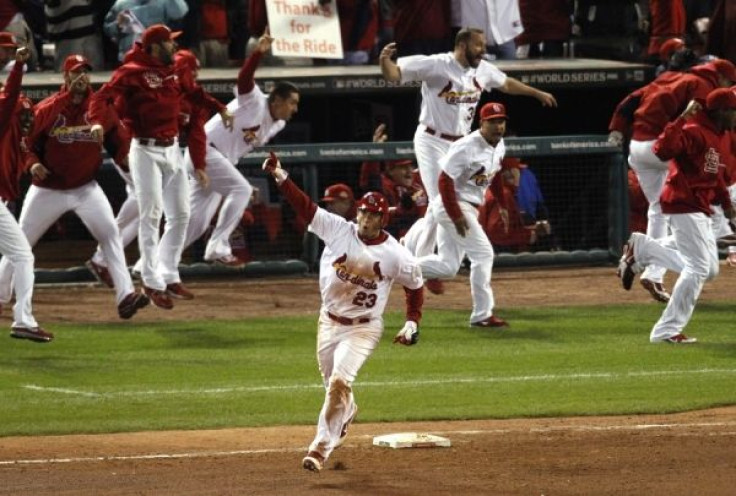 The St, Louis Cardinals beat the Texas Rangers in the 11th inning on early Friday, tying the World Series 3-3 and setting the stage for Game 7.
David Freese hit the game winning solo home run in the bottom of the 11th, putting the Cardinals ahead for a final score of 10-9.
The teams will play again at Busch Stadium on Friday, starting at 8 p.m. EDT.
In the top of the 10th inning, Texas' Josh Hamilton hit a two-run home run at the top of the 10th to put the Rangers ahead 9 to 7.
However the Cardinals scored a run in the bottom of the 10th as Lance Berkman hit a single that drove in a player on base.
Published by Medicaldaily.com