4 Uplifting Medical Stories That Will Make You Say 'Awww!'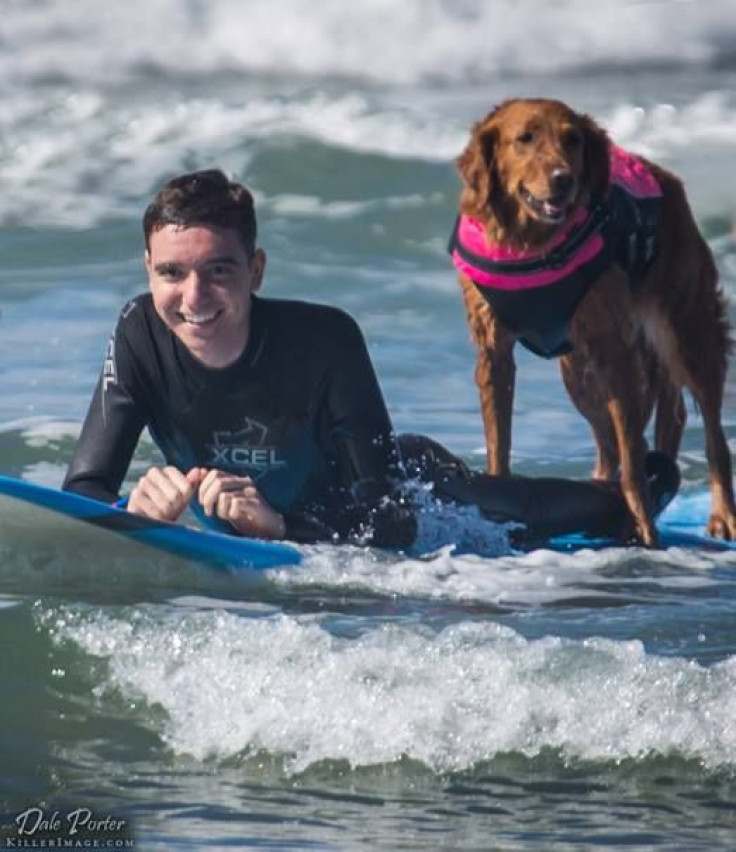 For all of the medical stories that convey sadness and leave a bitter taste in our mouth, there's another story highlighting a terminally ill patient or a child with special needs who is given the opportunity to feel like he or she is on top of the world, if only just for a day. From the Make-A-Wish Foundation to professional sporting franchises, scores of people go above and beyond their call of duty to give other people, who may not have much longer to live, the opportunity to live it to their fullest.
Whether it's San Francisco shutting down the city to give a very special boy with Leukemia his day as "Batkid" or Nine Inch Nails frontman, Trent Reznor, FaceTiming a terminally ill fan while on stage, there is no shortage of uplifting stories that involve kind-heart individuals giving up their time to make sure people with a terminal illness have at least one more final wish granted. Here are some heart-warming tales of strangers helping strangers:
Caleb Acosta Puts Brain Cancer Behind Him To Surf With Ricochet The Surfing Dog- After he was diagnosed with glioblastoma multiforme last summer, things weren't looking up for 15-year-old Caleb Acosta. He had to be home-schooled due to the aggressive chemotherapy treatments he was receiving and was also confined to a wheelchair after a second tumor appeared on his spinal cord.
Acosta recently came across a segment on ESPN that immediately grabbed his attention: a surfing dog. After seeing Ricochet, a unique surf and therapy dog, who helps disabled people with getting over their afflictions by riding a couple of waves, the resilient teen knew exactly who he wanted to meet next. This past Wednesday at California's Del Mar Beach, the Make-A-Wish Foundation fulfilled Acosta's request of riding waves with Ricochet. His excitement has to be seen to be believed.
Ravina Thakkar, Teen With Cystic Fibrosis Publishes Novel- Thanks to the Make-A-Wish Foundation and Sourcebooks, Ravina Thakkar, a 14-year-old with cystic fibrosis, a condition characterized by a shortened lifespan. was able to publish her very own novel titled The Adventure of a Lifetime. Ravina says she has been writing extensively since the first grade when her teacher gave her what's called "free write," where she was able to pen down whatever she desired.
It has been a lifetime goal for Ravina to have her writings published, but she never dreamed of the idea coming into fruition. That was until the Make-A-Wish Foundation'a Patti Bernhard got a hold of her story. After petitioning multiple publishing companies, Sourcebooks finally got back to Patti about publishing Ravina's book. Today, Ravina's The Adventure of a Lifetime can be found online or at Anderson's Bookstore in Naperville, Ill.
http://www.andersonsbookshop.com/event/ravina-thakker
Jayci Glover Asks Make-A-Wish Foundation To Donate A New Scoreboard For Her School- Usually, charitable organizations like Make-A-Wish go out of their way to fulfill the wish of a dying teen, but in this case it was the terminally ill patient who was altruistic about her final wish. Thirteen-year-old Jayci Glover wasn't looking for tickets to see her favorite band or basketball team. Nope, instead Jayci just asked the foundation to donate a new scoreboard for her Utah high school's gymnasium
Jayci, who has been battling a rare form of terminal lymphoma over the past year, was only looking to improve the gymnasium at Kanab High School for her fellow classmates. The next thing she knew, on Feb. 12 the Make-A-Wish Foundations presented Kanab Principal Brenan Jackson a $7,500 check made out to Jayci Glover. To show their appreciation for Jayci, the Kanab boy's basketball team wore black T-shirts featuring the slogan "Fight Like Jayci" and gave their hero a kiss and a rose before one of the team's most recent games.
76ers Head Coach Brett Brown Signs Kevin Grow, High School Senior With Down Syndrome- The 2013-2014 NBA season has not been what Philadelphia 76ers head coach Brett Brown expected it to be. In hopes of igniting a fire on his team's bench, Brown recently acquired a player that may not have the physical abilities of Nerlens Noel, but definitely has a heart bigger than anyone else on the court.
Before the 76ers practice this past Monday, Coach Brown scheduled a very special press conference for the team's newest acquisition. As part of an exclusive two-day contract signing, Kevin Grow became a part of the 76ers roster. In fact, Kevin will have the opportunity to suit up for the team's next game against the Cleveland Cavaliers. Kevin landed on 76ers' radar after hitting four three-pointers on his way to 14 points for the Bensalem High School basketball team he had been the manager of for the past four seasons.
Published by Medicaldaily.com