5-Year-Old Girl Dies After Parents Force Her To Chug Near-Gallon Of Grape Soda As Punishment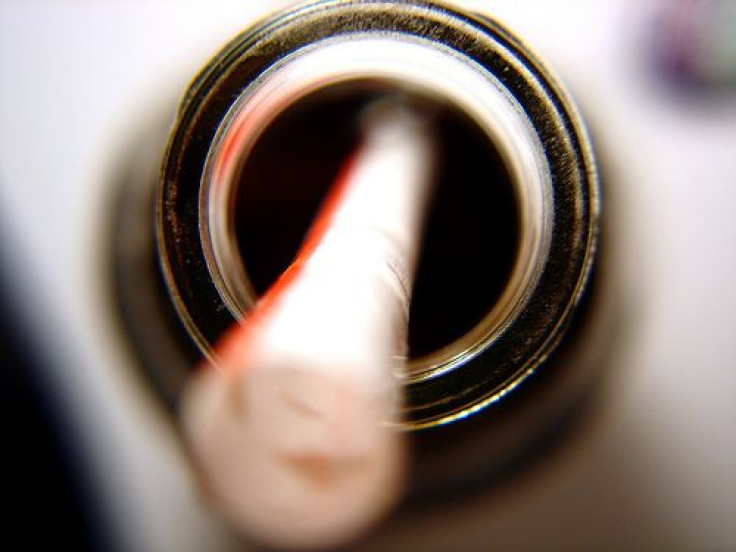 Two Tennessee parents have been charged with murder for the death of their 5-year-old daughter, after the pair allegedly made the girl chug some 81 oz. of grape soda and water as a punishment, the Times-News reported.
Randall Lee Vaughn, 41, and Mary Lavonne Vaughn, 58, both residents of Surgoinsville, Tenn., were charged Friday with the Jan. 3, 2012, death of their daughter, Alexa Linboom, after she reportedly drank some of her stepmother's grape soda after she was instructed not to. The parents then forced Linboom to consume 4.5 12-ounce containers of soda, and additional amounts of water, over the course of one to two hours.
Because of her young age and the high volume of fluid, Linboom's sodium levels plummeted, sending a signal to her brain to increase water intake. After more than two years of investigation, autopsy reports have finally revealed that Linboom died of hyponatremic encephalopathy, a swelling of the brain to the point of death. The girl's parents were held on a $500,000 bond and eventually charged with one count of first-degree murder, two counts of aggravated child neglect, and aggravated child abuse.
Not only did the girl's parents show willful disregard for their daughter's safety, "they also failed to take care of the child once she was injured," Attorney General Berkeley Bell told the Times-News. "Our position is it was a matter of several hours after the child started exhibiting serious symptoms, after the child was screaming out in pain, went into a paralyzed state, and became unconscious."
On Jan. 1, the Hawkins County Sheriff's Office was notified that a 5-year-old child identified as Alexa Linboom had been brought, unresponsive, to the Hawkins County Memorial Hospital emergency room in Rogersville, Tenn., by her father, Randall Vaughn, and her stepmother, Mary Vaughn. She was airlifted to Niswonger Children's Hospital in Johnson City, where she passed away two days later.
The girl was one of six children that lived in the parents' home. The remaining five have been taken to foster care. The girl's stepmother reportedly lives out of state, and neither of the two parents has any prior history of abuse on record.
"They treated this child so cruelly that it caused the child to die. I don't know if their intent was to kill the child, but their intent certainly was to harm the child," Bell said, adding that the case falls under Tennessee's "Scotty Trexler Law," which classifies death by child abuse first-degree murder. Bell said he has not yet decided whether or not to seek the death penalty.
"They did employ some alternative forms of punishment," he said gravely, "and I'll just leave it at that."
Published by Medicaldaily.com