Allergy Medicine Prevents Early Stage Of Hepatitis C In Mice, Considered Potential Inhibitor For Humans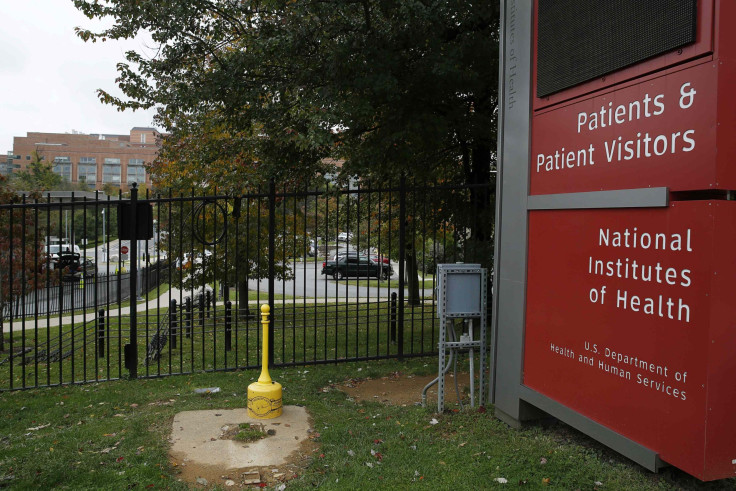 The hepatitis C virus (HCV) causes a curable liver disease — but treatment drugs can cost upward of thousands of dollars. Without cost-effective solutions, researchers from the National Institutes of Health (NIH) are exploring an option located in the allergy medicine aisle.
Chlorcyclizine HCl (CCZ) is a common cheap allergy drug you can buy over-the-counter to relieve coughing, sneezing, and runny nose. NIH researchers were able to use CCZ to successfully inhibit an early stage of HCV in mice, with the drug "probably targeting viral entry into host cells." The mice were engrafted with human liver cells — this is to say they transplanted them into mice surgically — and CCZ inhibited HCV similar to existing antiviral drugs, without the toxic side effects.
Researchers first identified CCZ as a potential inhibitor after a thorough screening process of drugs already approved by the NIH's National Center for Advancing Translational Science. Their overall pharmaceutical collection could offer faster routes to new, cost-effective treatments for all diseases.
"Although hepatitis C is curable, there is an unmet need for effective and affordable medication," Dr. T. Jake Liang, lead study author and senior investigator at NIH's National Institute of Diabetes and Digestive and Kidney Diseases (NIDDK), said in a press release. "CCZ is a promising candidate for part of a treatment regimen for this potentially life-threatening disease."
Now that Liang and his team have identified CCZ as a potential HCV inhibitor, the next step is to study how the drug affects humans. So don't run out to pick up CCZ if you've already been diagnosed with HCV, not until it's been "used safely and effectively for that purpose," Liang said.
These study results benefit another study the NIH is conducting called ASCEND. It's a clinical trial based in Washington, D.C., that aims to understand the effects of HCV treatments, as well if these treatments can be handled by primary care physicians. It used to be people diagnosed with HCV had to see a specialist, because treatments were long and complicated.
"NIH research is vital to finding creative solutions for some of today's most serious public health issues," said Dr. Griffin P. Rodgers, director of said NIDDK. "The CCZ medication may eventually provide an affordable alternative to costly options, especially in low-resource communities where hepatitis C infection is widespread."
Source: Liang TJ, et al. Repurposing of the antihistamine chlorcyclizine and related compounds for treatment of hepatitis C virus infection. Science Translational Medicine. 2015.
Published by Medicaldaily.com