Amanda Bynes Placed On Further Hold: Is She 'Gravely Disabled' or Experiencing A Quarter-Life Crisis?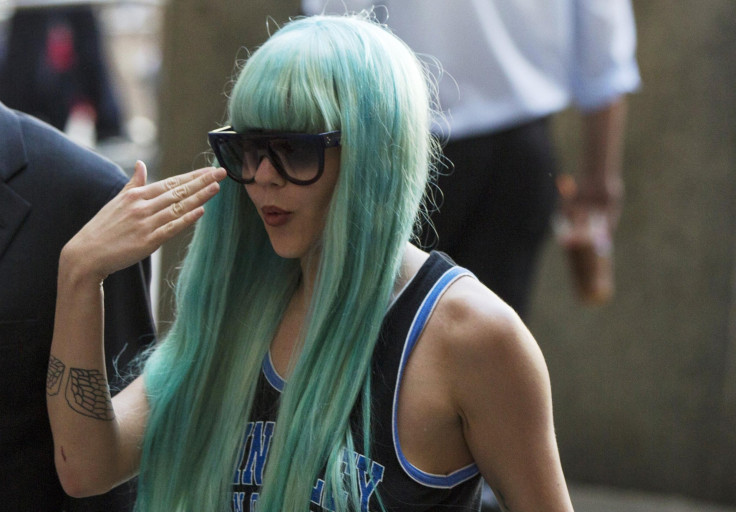 Amanda Bynes, former child star who began her professional acting career at the age of seven, has just been placed on an extended, 30-day psychiatric hold by her doctors, TMZ reports. Meanwhile, a judge has granted Bynes' mother a temporary conservatorship, USA Today states, that will allow her limited control over the 27-year-old's medical treatment.
Beginning in March 2013 when she was ticketed for driving while talking on a cell phone, Bynes' behavior had become somewhat erratic as reported by E! Online. This included charges by California police of hit and run accidents as well as charges by New York City police of reckless endangerment after she (allegedly) threw a bong out of her Manhattan apartment window. Throughout this period, she tweeted photos of herself that some people thought unusual, as well as comments — such as "my life has changed for the better ever since I changed to lower case font" — which some interpreted as a wry sense of humor.
On July 24, according to Wikipedia, she was placed in a psychiatric hospital for evaluation by authorities after she (allegedly) started a small fire in the driveway of the house of people she didn't know in her hometown of Thousand Oaks, CA.
Many feel sympathy for Bynes; after all, it's certainly typical and maybe even understandable for a former child star to find it difficult adjusting to adulthood. She, after all, was a child under the protection of her parents when she first became an actress, a decision for which she can't truly be held accountable.
There's also the matter of whether such an awkward period is something that only happens to former stars. Maybe Bynes is simply having a quarter-life crisis just like (allegedly) everyone else her age.
The Quarter-Life Crisis
In 2011, Dr. Oliver Robinson and his co-researchers from the University of Greenwich and Birkbeck College explained to members attending a conference of the British Psychological Society that a quarter life crisis doesn't usually happen "literally" at age 25. Instead it may occur anytime between 25 and 35. For their study of the matter, Robinson and his fellow researchers interviewed 50 people between the ages of 25 and 35 and then defined a four phase structure based on what they were told about participants' experiences of crises in their earliest adult years.
Robinson defines the first phase as a feeling of being trapped, usually within a job or relationship — though sometimes both. "You can leave but you feel you can't," Robinson told the British Psychological Society. The second phase is more about upheaval; during this period people within crisis begin to separate from their commitments as they begin to understand that change is possible for them. Phase three begins with the construction of an entirely new life or at least the rebuilding of parts that no longer work. Finally, phase four is a time when a person starts to develop new commitments that are more in alignment with the newly discovered sense of self. Any new obligations, then, follow more closely with their interests, aspirations and values.
Others believe the quarter-life crisis, if not mere bunk, is much too strong a term. One of those people is Nicole Rossi, an assistant professor of psychology at Framingham State University.
In a study she conducted in 2011, Rossi assembled four groups of young adults who reported on life factors that included their identity development, future time perspective, social support, coping, depression, anxiety, and job satisfaction. Among the groups, she found no evidence of a quarterlife crisis, though high school graduates who were currently working measured the highest in terms of anxiety, followed by undergraduates.
"Job satisfaction was associated with income and support from friends," Rossi wrote in her published study. "Life satisfaction was associated with income, social support from friends and family, and identity commitment."
Speaking with MSN News, she further explained her belief that because there are so many choices involved in the early life period, it takes some time to figure things out. In fact, Rossi rejects the word 'crisis' to describe the common difficulties experienced by young adults. "I would say quarter-life adjustment," she told MSN News.
Source: Rossi NE, Mebert CJ. Does a quarterlife crisis exist? The Journal of Genetic Psychology. 2011.
Published by Medicaldaily.com