Angola Miss Universe 2011: Leila Lopes Recommends Sleep, Sunscreen and Water (VIDEO)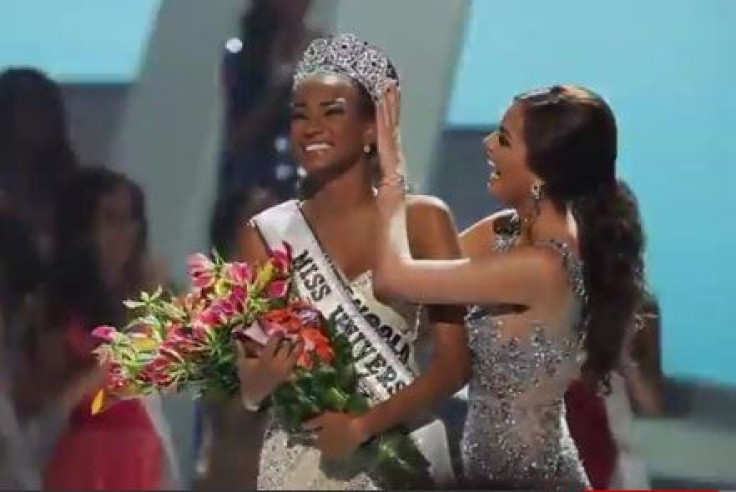 Miss Angola Leila Lopes, 25, was crowned Miss Universe 2011 at a pageant in Sao Paulo, Brazil on Monday and dispensed with some beauty advice which included some healthy habits.
Lopes was the first winner from her country and also one of few black women ever to win the title, according to AP.
The 5-foot-10.5 inches tall Lopes told reporters that she has never had plastic surgery and gave gave some beauty advice: a lot of sleep, the use of sunscreen even when it's not sunny and drinking lots of water.
"Thank God I'm very satisfied with the way God created me and I wouldn't change a thing," Lopes said. "I consider myself a woman endowed with inner beauty. I have acquired many wonderful principles from my family and I intend to follow these for the rest of my life."
Lopes is the second black African woman and the fourth black woman in the world to win the Miss Universe title. In 1977 Janelle Commissiong of Trinidad & Tobago became the first woman of African descent to be crowned Miss Universe. In 1999 Mpule Kwelagobe of Botswana was the first black African to be crowned as Miss Universe.
The front runner in yesterday's pageant was Miss Ukraine Olesia Stefanko and second runner up Miss Brazil Priscila Machado. Miss Philippines and Miss China took the third and fourth spots respectively.
Published by Medicaldaily.com