Arcturus: Parents Warned Of High Fevers, Conjunctivitis In Children Due To New Variant
A new COVID-19 variant is spreading fast across the U.S., and experts fear it could spark another surge, with children most likely suffering from a new symptom once infected.
Infectious disease specialist Dr. Aileen Marty told CBS News Wednesday that people watch out for the new omicron variant since it comes with a new symptom.
According to Marty, kids are likely to develop pink eye once infected with the strain. However, conjunctivitis caused by Arcturus or XBB.1.16 does not come with pus. She also noted that children could have high fevers as well.
"Children have more instances of red eyes. So, they have a conjunctivitis that doesn't have pus because it's viral and not bacterial. We're also seeing higher fevers, especially in children," the expert said.
William Schaffner, M.D., a professor of preventive medicine and infectious diseases at Vanderbilt University in Nashville, Tennessee, previously acknowledged that XBB.1.16 has a somewhat new clinical manifestation in the form of pink eye or conjunctivitis.
"It is more likely than the other omicron variants to produce fever, and it is producing conjunctivitis (pink eye), especially in children. So far, the pink eye appears to last several days to a week, similar to the conventional viral pink eye," he said.
Earlier this week, the World Health Organization (WHO) already classified Arcturus as a variant of interest after receiving reports of its highly contagious nature. The strain is already the dominant SARS-CoV-2 variant in India as of late. It has also been spotted in 32 other countries since.
However, the WHO also noted that the variant does not seem to cause more severe illness even though it spreads faster than previous strains and even evades immunity.
The latest news on the newest omicron variant came after the country hit a new milestone of record-low deaths due to COVID-19 since the pandemic started in 2020. Marty warned it's not time to be complacent because vaccination rates have been lower.
The infectious disease expert added that the earlier vaccines against SARS-CoV-2 do not protect against the newer variants, including Arcturus. Thus, she urged everyone to get an updated bivalent booster to stay protected against COVID-19.
Based on the latest data by the U.S. Centers for Disease Control and Prevention (CDC), XBB.1.16 is already responsible for an estimated 9.6% of current cases.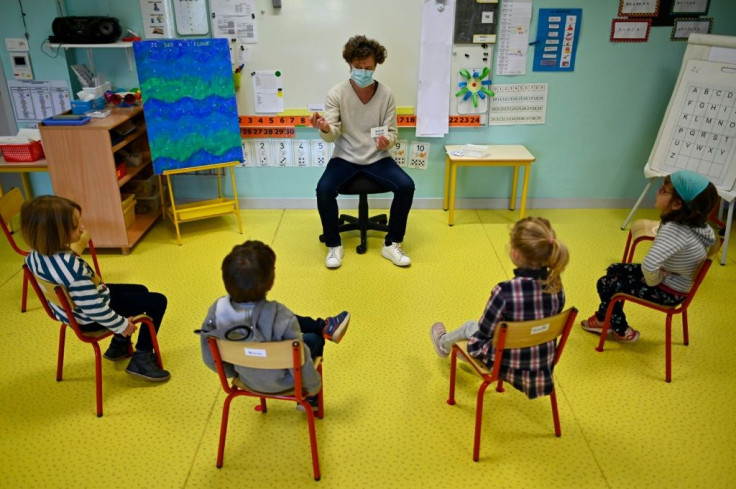 Published by Medicaldaily.com