Ariel Castro's Suicide: Ohio Prison Report Suggests Autoerotic Asphyxiation As Cause Of Death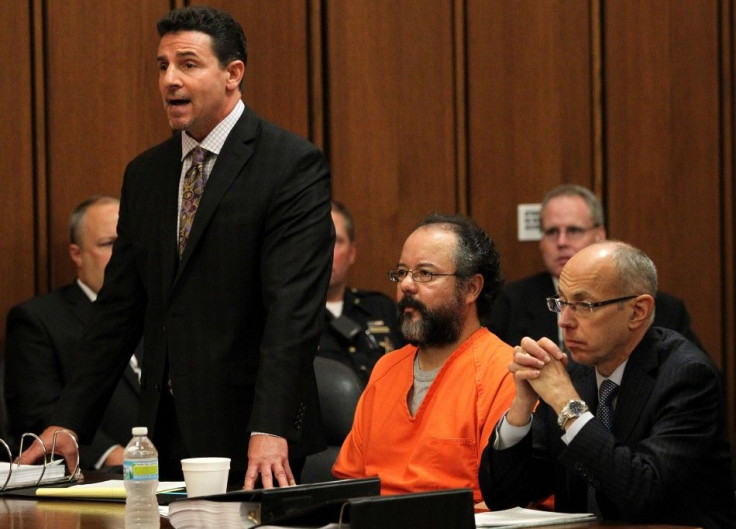 The death of Ariel Castro, the Ohio man convicted for kidnapping and torturing three women over the course of 10 years, was originally ruled a suicide. According to a report released by the Ohio Department of Rehabilitation and Correction on Thursday, however, autoerotic asphyxiation may have been the true cause of his death.
"He indicated no current suicidal thoughts or past attempts to hurt himself," the report states. "There seems to be no known, substantiated motivation for the self-inflicted death."
The 53-year-old former bus driver was sentenced to life in prison, in addition to 1,000 years, after he pled guilty to the kidnapping, rape, and torture of Amanda Berry, Gina DeJesus, and Michelle Knight. At the beginning of August, Castro underwent a mental health evaluation that included a suicide questionnaire, NBC News reported.
On Sept. 3, prison guards found Castro hanging from a bed sheet that was tied to the window in his cell. His pants and underwear were down at his ankles, and no suicide note was discovered. Prison officials found "no evidence of serious mental illness or indications for suicide precautions were present" during a comprehensive mental health assessment.
Although a suicide note wasn't located, pictures of Castro's family and a Bible opened to John, chapters two and three, were found close to his body. The report also described supervision failures, which included falsified log records and 30-minute cell checks that were not completed.
"My sexual problem is so bad on my mind. I'm impulsive... I began to practice the art masturbation and pornography. It got so bad that I used to do it two to three hours a day nonstop," Castro said in a statement during sentencing. "And when I would finish, I would just collapse."
Published by Medicaldaily.com