Better Skin And Other Reasons To Eat Collagen; How To Get It Into Your Diet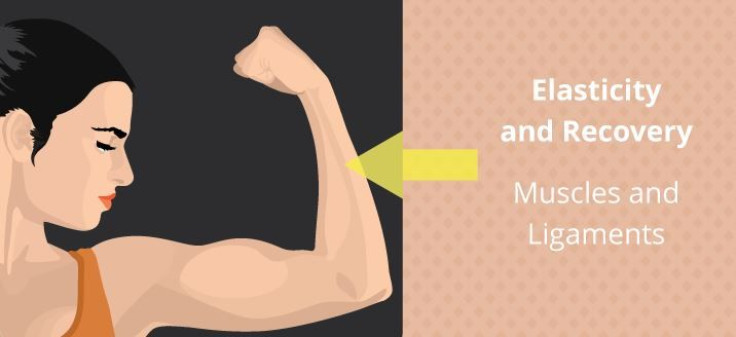 Collagen has a lot of important jobs in the body — the protein repairs muscle, keeps fat off the walls of our arteries, slows the aging process, and gives our cells extra energy, chiropractor Heather Denniston writes on Fix.com. Yet most of what we think about collagen involves skin creams.
"This sticky substance makes up a large component of not only hair, skin and nails but also muscles, tendons, ligaments, and bone," Denniston says. "A hard, insoluble, fibrous protein, collagen is what gives these body parts their strength and structure."
An article in Molecular Cell Biology puts it in simpler terms: Collagen's purpose is "to help tissues withstand stretching." And that elasticity of our tissues decreases with age.
Read: Does Vitamin D Slow Aging?
Although our bodies can produce collagen, lifestyle factors like stress and cigarettes, and biological factors like hormones can reduce the amount we have. Denniston also stresses that humans don't consume anywhere near as much of the protein through animals as our ancestors did. But we can't make up for that by rubbing a collagen-based cream on our face — "the only way for collagen [to] make your skin look better is to take it internally as food or as a supplement."
To help increase your intake, here are a couple recipes to try.

Source: Fix.com Blog

Source: Fix.com Blog
See also:
Aging Can Cause Weird Bruising
Published by Medicaldaily.com