A 30-Minute Run Fights Alzheimer's, Promotes Weight Loss, And Benefits Your Skin, Mental Health And More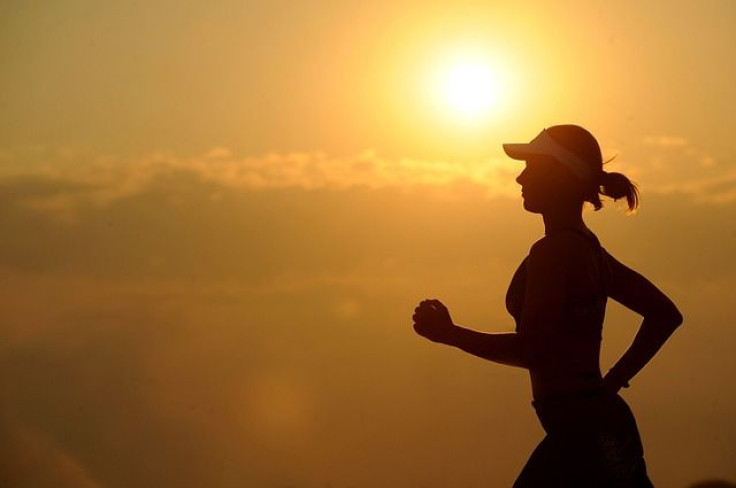 It seems like there's nothing that cardio can't do. It's well known that physical activity is good for the heart, but going for a jog can also clear up your skin, control blood sugar, fight osteoporosis and get you in the mood.
A recent study about the benefits of cardio aimed to show just how it changes the heart. In a study on lab mice, researchers found that after a 30-minute run, there were noticeable physical changes in the heart that could help delay aging.
Read: Running Can Slow Your Heart's Aging Process, Protect DNA, Science Says
According to the Cleveland Clinic, regular cardio exercise is classified as working out five or more days a week for 30 minutes each session. In a detailed infographic, the medical center depicts how your body, from head to toe, reacts to fitness.
Your brain will get a boost with an increase in blood flow and improved memory. Plus, the chances of suffering from a stroke or Alzheimer's Disease are lowered. From there, the improved circulation will help your skin look healthier.
In an article on WebMD, dermatologist Ellen Marmur, MD, says, "We tend to focus on the cardiovascular benefits of physical activity, and those are important. But anything that promotes healthy circulation also helps keep your skin healthy and vibrant."
Not only will your skin look better, but your muscle tone and weight will be affected, as cardio activities help you burn more calories throughout the day.
Read: All You Need For Heart Health Is 30 Minutes A Week And Some Stairs, New Study Says
As the Cleveland Clinic notes, cardio can make the workday more bearable as the endorphins will improve energy levels. Your good mood can be attributed to that daily workout as fitness has been show to boost mood, ease stress and combat depression. You can thank cardio for a good night's sleep too, as it's been linked to helping you fall asleep faster and promoting the deep REM sleep your body needs to feel restored. (Of course, you don't want to plan your workouts too close to bed time as that can keep you awake.)
For all of the ways cardio can make your life better, check out the infographic below.


See Also:
Running Can Slow Your Heart's Aging Process, Protect DNA, Science Says
How Weird Nails Can Be An Indicator Of Health Problems
Published by Medicaldaily.com