Biogen Patent Survives Challenge By Hedge Fund Manager Bass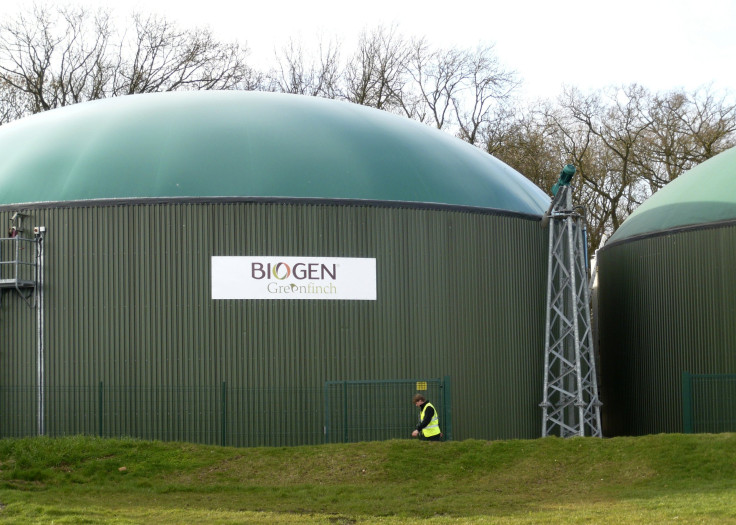 NEW YORK (Reuters) - In another setback for prominent hedge fund manager Kyle Bass and his campaign to eliminate some drug patents, the U.S. Patent and Trademark Office on Wednesday declined to hold a trial on the validity of a patent on Biogen Inc's multiple sclerosis drug Tecfidera.
Last month the patent office also declined reviews requested by Bass and his Coalition for Affordable Drugs on two Acorda Therapeutics Inc patents. The Biogen patent covered a dosing regimen for Tecfidera, which had $2.9 billion in sales last year.
Despite recent slowing demand, Tecfidera is the top-selling oral MS drug and widely considered to be Biogen's most important near-term growth driver.
Biogen shares were up 2.8 percent at $300.65 at midday on Wednesday.
The Bass group had argued that the Tecfidera patent, which covered a specific dosing regimen for patients, was obvious in light of previously known treatment methods.
The USPTO Patent Trial and Appeal Board disagreed. "It is ordered that the Petition is denied as to all challenged claims, and a trial will not be instituted," the 16-page ruling concluded.
In February, Bass began to file reviews to eliminate drug patents through his Coalition for Affordable Drugs. His group claims that drugmakers were improperly extending patent protection in questionable ways, such as changing dosage or delivery methods in order to delay entry to the market of cheaper generic versions of the medicines.
The pharmaceutical industry has raised concerns about hedge fund challenges to drug patents, saying they are intended to make money through short-selling by driving stock prices lower.
In July, Celgene Corp asked the patent agency to sanction Bass and the coalition for "abuse" of the review process. The coalition has challenged patents on Celgene's flagship multiple myeloma drug Revlimid.
(Reporting by Andrew Chung and Bill Berkrot; Editing by Alexia Garamfalvi and Matthew Lewis)
Published by Medicaldaily.com