Birth Certificates In Arkansas Can Now List Same-Sex Parents, Supreme Court Rules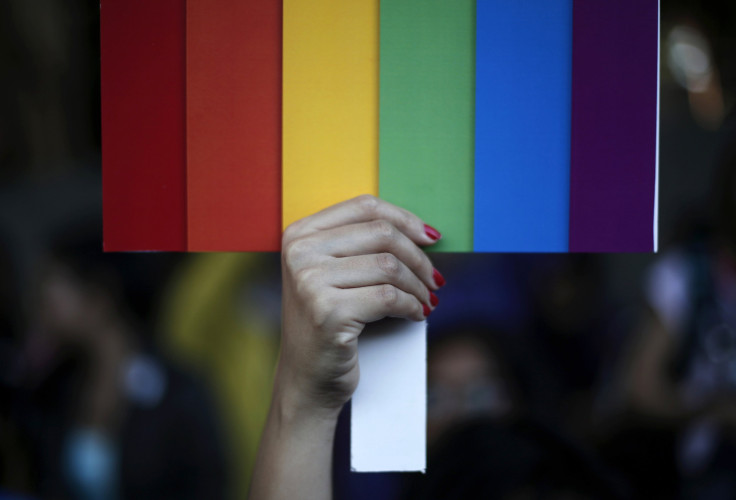 Arkansas will now allow all same-sex couples to be listed on their children's birth certificates, according to the Arkansas Department of Health (DOH).
The expansion follows a late-November lawsuit involving three couples. In his ruling, Circuit Judge Tim Fox struck down the state law banning same-sex couples from being listed on their kids' birth certificates and ordered amended certificates. "At the conclusion of the hearing, the court orally ordered from the bench that the defendant was to immediately issue amended certificates of birth to each of the three plaintiff couples evidencing both spouses as the parents of their respective minor children," the ruling stated.
Fox noted bans on same-sex marriage had been ruled unconstitutional in Arkansas; his decision to amend the certificates piggybacked on these same rights. "The plaintiffs framed the issue by averring that issuance of a decision acknowledging their constitutional right to be treated the same as opposite-sex married couples with respect to being named as parents on birth certificates," he wrote.
The DOH decided to take the ruling a step further and grant amended certificates to all eligible same-sex couples, despite a recommendation from Arkansas State Attorney General Leslie Rutledge to hold off on issuing the updated certificates. "After further review of Judge Fox's order, we have decided to issue amended birth certificates to same-sex couples who can show that they were married before the birth of their child," said a statement from Margaret Mirivel, a spokesperson for the DOH, in an email. "Birth certificates for same-sex couples say Parent/Parent instead of Mother/Father."
Rutledge plans to appeal the decision, and had hoped the Supreme Court would issue a stay on Fox's decision until the appeal was heard. Cheryl Maples, who represented the plaintiffs during Fox's hearing, said a stay could be issued early this week.
However, she's optimistic the Supreme Court will not issue one "because there is a clear violation of fundamental constitutional rights that would be going on while the stay is happening," she said in an interview with The Huffington Post.
Maples also hopes the DOH will soon expand the policy to include couples who were married after their children were born. As current law stands, same-sex couples who were married after the birth of their children must obtain a court order to amend the birth certificates — a rule that's not in place for heterosexual couples, she said.
Published by Medicaldaily.com