Boston Doctor, Rick Sacra, Identified As Third American With Ebola In Liberia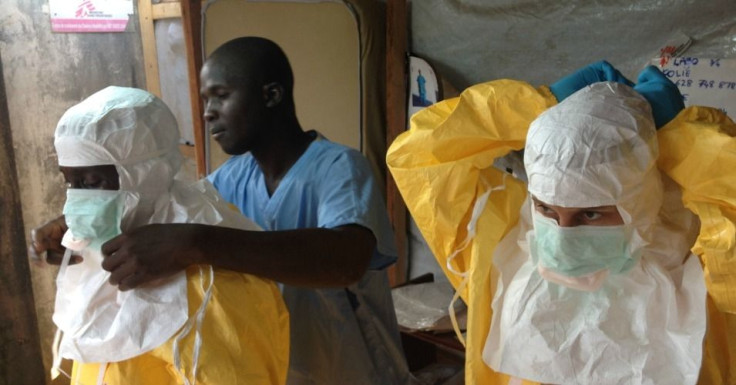 The third American to be diagnosed with the life-threatening Ebola virus has been identified as a doctor from Boston who had been working as a missionary physician in Liberia. The 51-year-old is currently in isolation in the West African country.
So far, the Ebola outbreak has killed over 1,900 people in West Africa, including several doctors from outside of the region. Sacra was working with a Serving In Mission (SIM) hospital in Liberia as an obstetrician — dealing with pregnancy, childbirth, and the postpartum period. Though he wasn't directly caring for Ebola patients, he somehow came down with the disease. "Rick is a veteran doctor with SIM," SIM President Bruce Johnson said. "Rick and his wife Debbie joined SIM in the late '80s. They have served in Liberia — Rick at one point was our Liberia country director."
Dr. Kent Brantly, another American who was diagnosed with Ebola but survived due to an experimental drug, was close with Sacra when they worked together in Liberia. Brantly is now recovering, along with Nancy Writebol, after being treated in Atlanta, Ga. Though the Centers for Disease Control and Prevention flew the two American victims back to the U.S. for treatment, it's uncertain whether they will do the same for Sacra.
"I know there have been discussions that this person will be coming back to the United States," Dr. Bruce Ribner, who oversaw the process of bringing the first two infected Americans back to be treated at Emory Hospital in Atlanta, told NBC News. "I don't believe the actual site where they're coming back has been decided yet."
Brantly, meanwhile, told NBC Nightly News that "I was notified about [Sacra's diagnosis] this morning and spent a good long while in tearful prayer."
Published by Medicaldaily.com