Pregnant Mother With Glioblastoma Delays Brain Tumor Treatment To Protect Unborn Son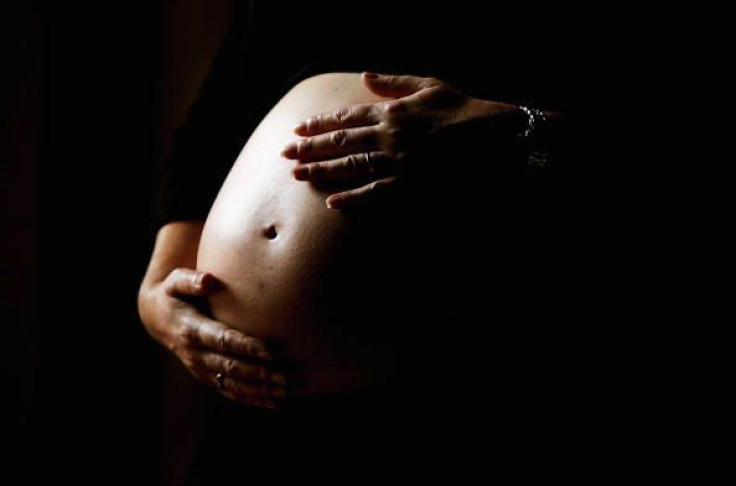 Kim Vaillancourt, 36, of Tonawanda, N.Y. normally wouldn't have gone to the hospital for her persistent headaches and nausea, but concern for her unborn child's health convinced her to make sure everything was alright. However, what started as a simple checkup turned into a cancer diagnosis. Still, Vaillancourt decided to postpone her treatment for the aggressive brain cancer until after the birth of her son — a decision that may save his life at the risk of her own.
Vaillancourt, a mother of four, was diagnosed with glioblastoma, a serious and aggressive form of brain cancer, not long after Christmas last year, the Associated Press reported. According to Vaillancourt, the decision to put her unborn son's health over her own was easy. "The baby saved me. Now it's my turn to save him," she told AP, describing the pregnancy as heaven-sent.
According to The American Brain Tumor Association, glioblastomas are tumors that grow on the supportive tissue of the brain. They're usually highly malignant; the cells reproduce quickly, taking advantage of the large network of blood vessels present in the brain.
Vaillancourt was quickly rushed into surgery after doctors found tumors on the front of her brain and dangerously close to her brain stem. But rather than immediately undergo cancer treatment, which involves radiation and chemotherapy, Vaillancourt opted to postpone treatment until after her delivery. Her son, whose name has already been determined to be Wyatt Eli, is due on April 25. This wait could affect Vaillancourt's own life, as even with treatment, the survival rate of patients with serious glioblastoma is only about 14 months.
"She's going to do what she can to save the baby's life and give it the healthiest life possible," Vaillancourt's husband Phil told AP. Depending on the stage of pregnancy and type of cancer, treatment can be harmful to unborn children, Cancer.net reported. Chemotherapy can be harmful to a fetus in the early stages of pregnancy, as some of the strong chemotherapy drugs may pass through the placenta and disrupt the growth of the fetus' organs. In later stages of pregnancy, chemotherapy can indirectly affect the fetus by causing side effects in the mother, such as a low blood count.
Radiation could pose a threat to the fetus at all stages of pregnancy, although the extent of this risk is dependent on the dose of radiation delivered and the area of the body being treated.
It's not uncommon for mothers to delay cancer treatment until after they deliver their child. For example, Elizabeth Joice made headlines in 2014 when she also chose to delay her cancer treatment to save the life of her unborn daughter, CNN reported. Sadly, Joice passed away only six weeks after delivering her daughter Lily Anne Joice.
Despite stories like these, a study released in September 2015 suggested that pregnant cancer patients do not need to terminate or delay their treatment. A review of 129 children aged 1 to 3, whose mothers were diagnosed with cancer while pregnant, found that treatment had no effect on their mental or physical health.
"We found no significant differences in mental development among children exposed to chemotherapy, radiotherapy, surgery alone, or no treatment," said lead author Frederic Amant, a professor and gynaecological oncologist at University Hospitals Leuven in Belgium, according to Reuters.
Published by Medicaldaily.com