Pregnant Cancer Patients Shouldn't Terminate Or Delay Treatment: Study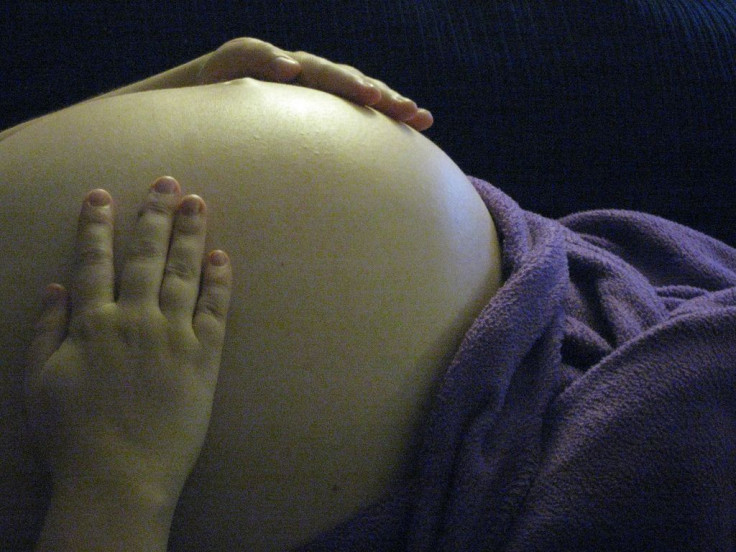 LONDON (Reuters) - Pregnant women diagnosed with cancer do not need a termination and can start treatment immediately without worrying unduly about the effects of drugs or radiation on their unborn babies, cancer specialists said on Monday.
A study of 129 children aged 1 to 3 who had prenatal exposure to cancer treatment showed their mental processes and heart function developed normally compared with children from the general population.
"Our results show that fear of cancer treatment is no reason to terminate a pregnancy, that maternal treatment should not be delayed and that chemotherapy can be given," said Frederic Amant, a professor and gynaecological oncologist at University Hospitals Leuven in Belgium who led the work.
His research was presented at the European Cancer Congress in Vienna and published in the New England Journal of Medicine.
Amant's team studied 129 children from Belgium, The Netherlands, Italy and the Czech Republic and matched them with a group of children born to mothers not affected by cancer.
The most common cancers among the mothers were breast and blood cancers, such as leukaemia and lymphoma.
Eighty-nine of the children were exposed to chemotherapy before birth, four to radiotherapy, seven to both chemo- and radiotherapy, 13 to surgery and one each to the drugs cancer drugs Herceptin and interferon beta. Another 14 of the mothers with cancer did not receive treatment during their pregnancy.
"We found no significant differences in mental development among children exposed to chemotherapy, radiotherapy, surgery alone or no treatment," said Amant.
He cautioned, however, that his study had some limitations: "Our data include many types of chemotherapy, but we cannot guarantee that all types of chemotherapy are safe."
The study also showed that children of mothers with cancer in pregnancy suffer more from prematurity, regardless of whether they are exposed to prenatal cancer treatments. Some 61 percent were born at less than 37 weeks gestation, compared to around 7 percent in the general population.
Peter Naredi, an oncologist who was not involved in the research, said the findings should be "reassuring" for pregnant cancer patients who would understandably be worried about the best course of action for themselves and their babies.
"The important message at this stage seems to be that doctors should not only start cancer treatment immediately, but should also try to maintain the pregnancy to as near full term as possible," he said.
(Reporting by Kate Kelland; Editing by Tom Heneghan)
Published by Medicaldaily.com