Cannabis Oil Legalization In Idaho May Result From 10-Year-Old Alexis Carey's Rare Epileptic Condition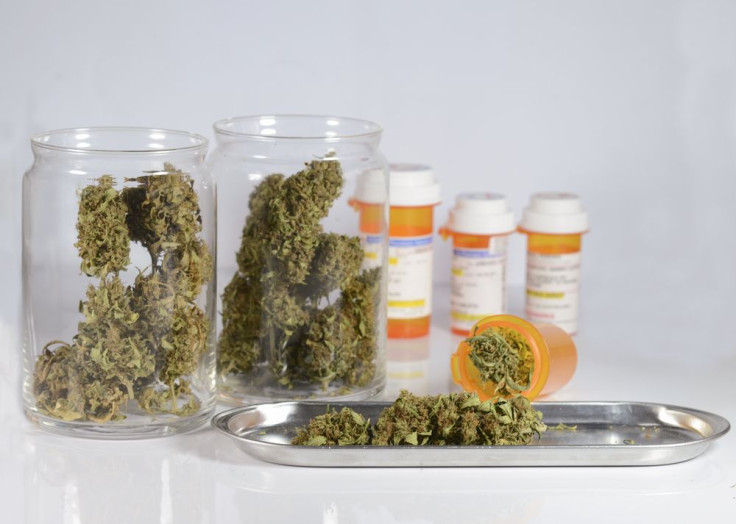 Idaho's laws currently ban the use of marijuana for medicinal purposes. However, a 10-year-old girl's battle with a rare form of epilepsy could lead to the state altering its stance on the use of oil extracted from cannabis to treat certain conditions. Alexis Carey began experiencing seizures when she was 2 months old and was diagnosed with Dravet syndrome at the age of 2. Now Alexis's family hopes they can utilize every avenue of potential treatment before one of her unexpected seizures turns fatal.
"Parent to parent, when you're in a small community and 10 people that you know are all having success, that's no longer anecdotal," Alexis's mother, Clare Carey told The Associated Press. "That's hope. Like any parent, you never give up hope that you can get complete seizure control. Children die from Dravet by any one of the seizures. Alexis could have a seizure that may not stop. We never really know."
According to the Epilepsy Foundation, Dravet syndrome is a rare genetic epileptic dysfunction of the brain that begins in infancy but is lifelong. Seizures, which tend to start within the patient's first year of life, can last for more than two minutes and can result in status epilepticus, a potentially fatal condition in which seizures last longer than 30 minutes. People with Dravet are often treated with a combination of medications and a specialized diet. Unfortunately, seizure medication is only capable of treating a certain type of seizure, and Dravet causes multiple types of seizures.
Most people with Dravet are misdiagnosed, since infants usually go through normal development at the time their seizures begin, as was the case with Alexis. MRI and EEG tests also appear normal during infancy. Doctors were only able to diagnose Alexis with Davet at the age of 2 after she lost her ability to speak and control her bladder. Today at the age of 10, Alexis requires constant supervision, which includes help walking up and down the stairs. Her parents also have to split time sleeping with her each night to ensure one of her nightly seizures doesn't turn fatal.
A little over two years ago, Alexis's family began researching other children with epilepsy who were being treated with oil extracted from marijuana. Cannabidiol, marijuana's second leading active ingredient, produces desired medicinal effects, including anti-inflammatory, anti-pain, anti-anxiety, anti-psychotic, and anti-spasm, but does not elicit a psychoactive "high" similar to marijuana's primary active ingredient, THC. Evidence has shown that cannabidiol oil is effective in reducing the amount, length, and severity of seizures in children.
Back in February 2014, Phillip M. Gattone, president and CEO of the Epilepsy Foundation, and Warren Lammert, chair of the Epilepsy Foundation Board of Directors, issued a statement calling for an end to DEA restrictions that limit clinical trials and research into medical marijuana as a treatment for epilepsy. There are currently 2.3 million Americans living with epilepsy, over a million of which suffer from uncontrollable seizures. According to the statement:
"The Epilepsy Foundation supports the rights of patients and families living with seizures and epilepsy to access physician directed care, including medical marijuana."
Published by Medicaldaily.com