Cases In Iraq Cholera Outbreak Rise To 121, But No New Deaths: Ministry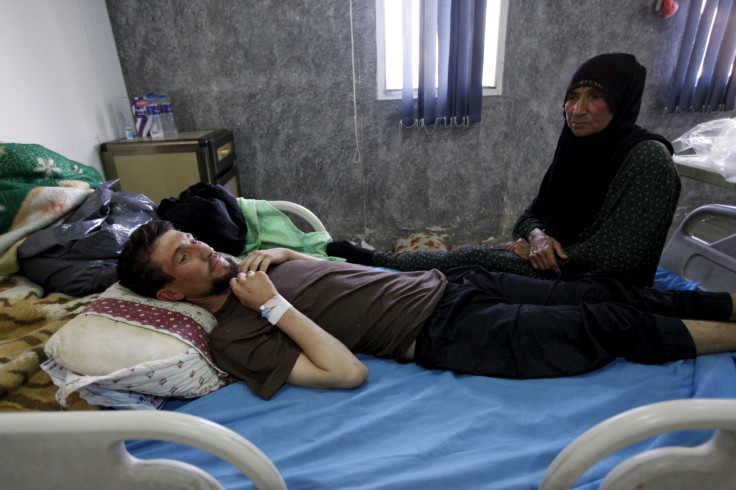 BAGHDAD (Reuters) - Iraq's first major cholera outbreak since 2012 has risen to at least 121 cases and spread to southern provinces along the Euphrates River, though no new deaths have been reported in days, the health ministry said on Wednesday.
The illness was detected last week in the town of Abu Ghraib, about 25 km (15 miles) west of the capital, where at least four deaths were recorded. Most of the new cases are in Babel province south of Baghdad.
Cholera is spread mainly through contaminated water and food and, if untreated, can lead to death by dehydration and kidney failure within hours.
Iraq's water and sewerage systems are outdated and infrastructure development has been hindered by years of war and neglect. Poor public services were a catalyst for street protests last month in Baghdad.
Health ministry spokesman Rifaq al-Araji has blamed the cholera outbreak on low water levels in the Euphrates, from where locals extract water for drinking or farming, and winter flooding that contaminated the river and shallow wells with sewage water.
He said high summer temperatures may also have activated the bacterium that causes cholera. Temperatures topped 50 degrees Celsius (122 Fahrenheit) during July and August.
Araji said public awareness has helped keep the current outbreak under control.
"If treatment is received within the first 24 to 48 hours of infection, there is no peril to the patient," he told Reuters by phone.
The ministry said it certified four fatalities from cholera in Abu Ghraib last week. Medical sources previously put the death toll at six.
Around 300 people were diagnosed with the illness in 2012 in the northern city of Kirkuk and the Kurdistan region. Five years earlier, at least 24 people died and more than 4,000 cases were confirmed.
(Reporting by Saif Hameed; Writing by Stephen Kalin; editing by John Stonestreet)
Published by Medicaldaily.com