Catherine Kieu Sentenced To Life In Prison For Severing Husband's Penis Despite Claims Of Mental Illness, Sexual Abuse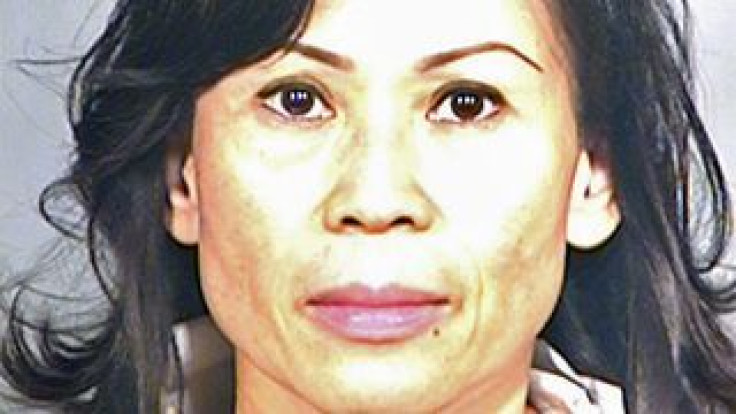 Catherine Kieu was sentenced to life in prison without the possibility of parole for cutting off her husband's penis and throwing it in a garbage disposal.
"In my 24 years on the bench, I've seen a number of murder cases," said Judge Richard F. Toohey. "Her actions were as calculated, as cold, as callous as any murder in the first degree."
Kieu, of Garden Grove, Calif., was arrested in July 2011. Prior to the incident, she and her husband argued about a friend staying at their home. After the argument, Kieu prepared a meal that she laced with sleeping pills, causing her husband to immediately go to bed. Kieu tied her husband's legs and arms to the bed using rope and chopped off his penis using a kitchen knife when he woke up. And, as if that wasn't gruesome enough, she took his dismembered organ and threw it in the garbage disposal. Police claim that then 48-year-old Kieu told officers who arrived at the scene that her husband "deserved" to have his penis cut off.
Attempts to reattach her husband's mutilated penis were unsuccessful.
Kieu was convicted in April of torture and aggravated mayhem — maliciously depriving a human of a body part — in connection with the incident. The judge imposed the maximum sentence possible.
"This was a horrible event," said John Christl, of the Orange County District Attorney's office. "In effect, the victim is going to be serving a life sentence because of what the defendant did to him. She, in turn, deserves her life sentence."
During the trial, Kieu and her team of lawyers claimed that she had mental issues stemming from her past growing up in Vietnam, where she was physically and mentally abused. She said her husband, who was not publicly identified, sexually abused her, too. The judge and jury were not sympathetic to those claims.
After the sentencing, Kieu's ex-husband told reporters that he was pleased with the result.
"I'm hoping this will be the last time I ever have to see her," he said. "I felt some relief, and it was a very sad day for me. I remember the event. It's not cohesive because of the shock, the trauma, the torture. There may be a situation where I can become happy. Whole? Never."
Published by Medicaldaily.com