CDC Advisory Committee Recommends Whooping Cough Vaccine to Pregnant Women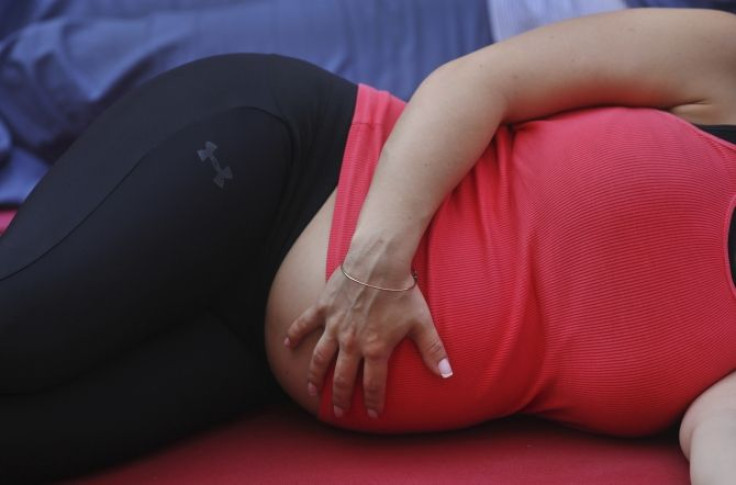 Vaccines against whooping cough are safe for pregnant women and these must be administered to all pregnant women, preferably during the last trimester, said a U.S. Advisory Committee.
The Advisory Committee for Immunization Practices voted on Wednesday 14 to 0 to recommend that providers of prenatal care implement a Tdap immunization program for all pregnant women, CDC announced. Around 32,000 cases of whooping cough have been reported of which 16 have died this year.
Pertussis, or whooping cough, causes uncontrollable, violent coughing making it difficult for a person to breath. The disease is caused by bacteria called Bordetella pertussis and it is contagious. The vaccine - DtaP - helps develop immunity for whooping cough as well as diphtheria and tetanus.
"This is a very good idea. This vaccine is safe during pregnancy," said Dr. Marc Siegel, an associate professor of medicine at NYU Langone Medical Center in New York City, HealthDay reports.
About 30 to 40 percent of all babies get the infection from their mothers. "The best way to protect the infant is to protect the mother. If you give vaccine to a pregnant woman you are going to get some degree of protection [for the infant]," Siegel said to HealthDay.
CDC added that if the mother isn't given the vaccine during pregnancy, then she should be given one after delivery before she leaves the hospital. The new recommendations build on the previous suggestions by the ACIP that had said in 2011 that whooping cough vaccines should be given only to pregnant women who haven't previously received the vaccine.
In February, the Committee said that all adults should get at least one dose of the vaccine to stop the spread of the disease, CBS news reports.
Published by Medicaldaily.com