CDC Reveals How Many Americans Still Haven't Caught COVID-19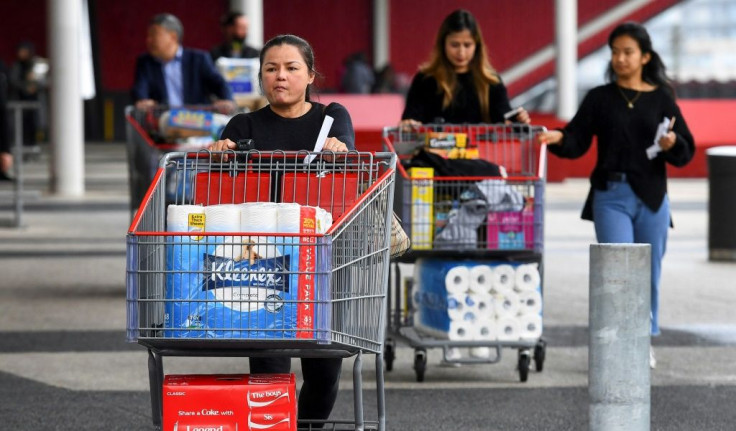 According to recent estimates from the Centers for Disease Control and Prevention (CDC), nearly 1 in 4 U.S. adults and older teens had not contracted COVID-19 by the end of last year.
The findings, based on the final batch of results from the CDC's nationwide studies of antibodies in Americans aged 16 and above, shed light on the extent of infection and immunity in the population.
The CDC's estimates, which have been instrumental in simplifying vaccine recommendations and relaxing COVID-19 restrictions, suggested that a vast majority of Americans aged 16 and older — 96.7% — had developed antibodies either through vaccination, previous infection, or a combination of both by December. Among this group, 77.5% had acquired some level of immunity from a prior infection.
Analyzing different age groups, the CDC study found that seniors (ages 65 and over) had the lowest proportion of individuals with prior infections, at 56.5%. In contrast, young adults and teenagers (ages 16 to 29) exhibited the highest prevalence of prior infections, with 87.1% of this group having experienced COVID-19 before.
In terms of gender and race, the rates of prior infection were relatively similar among men and women, as well as between Black and white individuals, ranging between 75% and 80%. However, there were variations among other racial and ethnic groups. Asian Americans had the smallest proportion of individuals with antibodies from a prior infection, at 66.1%, while Hispanic people had the highest, at 80.6%.
The CDC had previously published estimates for children using data from commercial testing laboratories, which indicated that slightly over 9 in 10 Americans under 18 had survived COVID-19 at least once by December 2022.
The federal figures on seroprevalence, indicating the presence of antibodies in the blood, have been instrumental in uncovering the extent of undetected or underreported virus spread. Surprisingly, only 54.9% of all adults currently believe they have ever had COVID-19, according to Census Bureau survey results published by the CDC.
It is important to note that having antibodies from a prior infection does not guarantee protection against future COVID-19 infections since immunity diminishes over time. The steepest declines in immunity were observed among individuals without a combination of both infection and vaccination, known as "hybrid" immunity.
A CDC study involving data from 18 health departments revealed that approximately 17% of COVID-19 hospitalizations by the end of last year were due to reinfections, emphasizing the importance of ongoing protection.
The increasing seroprevalence rates have also necessitated changes in measuring vaccine effectiveness. The CDC's Ruth Link-Gelles highlighted the challenges faced in measuring prior infection in vaccine effectiveness studies, suggesting that most Americans have had previous antibodies for the virus.
As a result, researchers are now focused on evaluating the additional protection offered by annual COVID booster shots for everyone, irrespective of their previous vaccination history, according to CBS News.
Published by Medicaldaily.com