Mpox Resurgence Expected As More People Step Out With Less Clothing On This Summer: Expert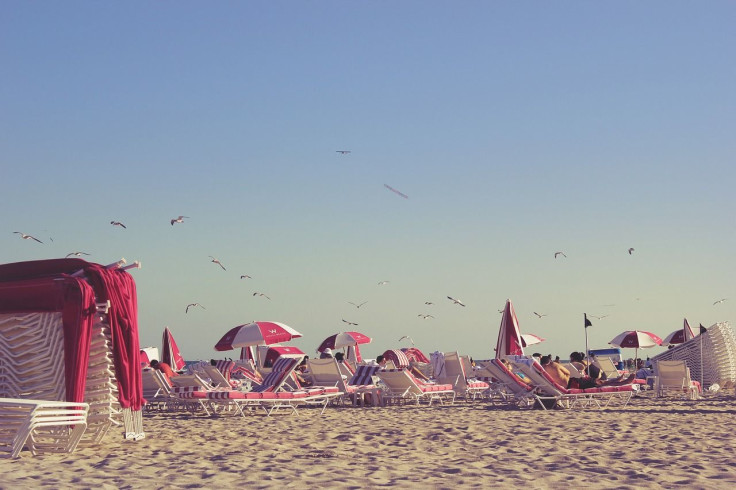 The risk of a mpox resurgence looms as the summer season brings people together with less clothing on, increasing the chances of contact with infected individuals or items.
Mona Lisa Paulo, the director of the clinic and HIV services at The LGBTA Center of Southern Nevada, recently emphasized the need for vigilance.
"Definitely there's a possibility of resurgence just because of the summer and people getting close together and not wearing clothes and different things like that," Paulo was quoted as saying by Las Vegas Sun.
Despite only two reported cases in Southern Nevada this year, the Centers for Disease Control and Prevention (CDC) has warned of a potential mpox comeback.
While the Southern Nevada Health District hasn't reported recent cases, the occurrence of cases in various U.S. cities indicates the possibility of a virus resurgence. The health district continues surveillance activities and advises individuals to protect themselves, including getting vaccinated if they are at higher risk.
The global mpox outbreak, previously known as monkeypox, peaked in August 2022 with around 460 cases daily nationwide, according to the CDC. In Las Vegas, August also witnessed the highest monthly case count with 117, contributing to a total of 295 reported cases since June 2022.
The mpox virus spreads through person-to-person contact or touching contaminated objects. Common symptoms include fever, headache, muscle aches, swollen lymph nodes, exhaustion, and a painful rash.
Although mpox disproportionately affected LGBTQ+ men, transgender individuals, and men who have sex with men, it can still infect people outside of these groups. Despite a decline in cases, the CDC confirmed ongoing community transmission and recently highlighted a cluster in the Chicago area, some involving vaccinated patients.
Possible causes for the cluster include a high number of sexual exposures in a vaccinated network, decreased vaccine effectiveness, or mishandling and administration errors.
Since June 21, approximately 30,505 mpox cases have been reported in the United States, resulting in 43 deaths. LGBTQ+ men remain the most affected, with Latino and Black residents being disproportionately impacted. Vaccination remains a crucial preventive measure.
Paulo emphasized that mpox vaccines are effective and likened the virus to COVID-19, stating that vaccination reduces the severity of the infection and contributes to herd immunity.
Published by Medicaldaily.com