Celebrity Activists 2016: 6 Instagram Accounts Raising Health Awareness With Hashtags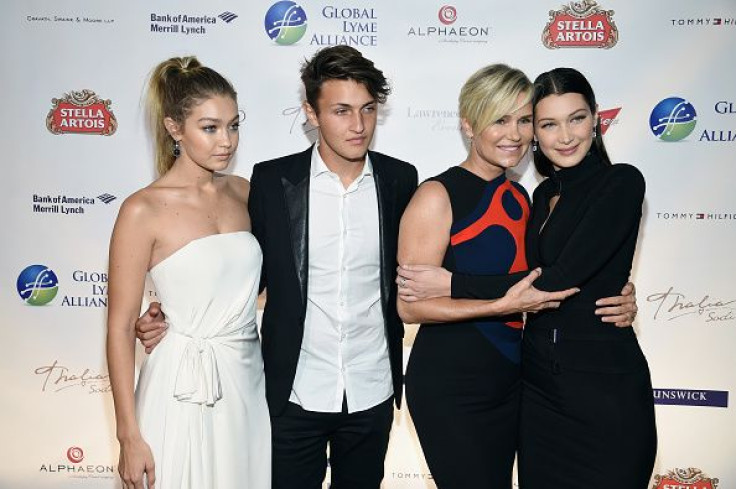 Social media is a powerful platform that can be a catalyst for global change. Hashtags on Instagram, Twitter, and Facebook have the potential to reach millions of people, especially when shared by someone with a large following.
Before the days of the Internet, celebrities were brave enough to share their own personal health struggles publicly through the press. Since Instagram launched in 2010, influential people now have a platform to share their distinct personalities with millions of followers and raise awareness for causes that they're passionate about.
If you don't already, follow these six stars and social media activists on Instagram to learn more about the health issues they're publicizing.
#LiveBeyond diabetes
Nick Jonas has been candid about his health since being diagnosed with Type 1 diabetes in 2006. The 23-year-old singer has almost nine million followers on Instagram to influence.
#LymeDiseaseAwareness
Yolanda Hadid recently penned a memoir about her struggle with Chronic Lyme Disease, an illness that's almost impossible to treat. In 2012, the "Real Housewives of Beverly Hills" star revealed that two of her three children — models Bella and Anwar Hadid — also suffer from the lifelong ailment.
"Watching my babies struggle in silence to support me in my journey struck the deepest core of hopelessness inside of me," Foster said, according to People.
#SilentNoMore
Cara Delevingne has a whopping 34 million Instagram followers. The UK-based supermodel, actress and overall influencer has previously spoken out about personal struggles with stress and psoriasis, but she wants to make a bigger change.
Delevingne recently fronted an eye-catching campaign to raise awareness of gynecological cancer and funding research for the aggressive disease.
#WorldSuicidePreventionDay
Actor Jared Padalecki spoke openly about the importance of mental health and his personal struggles with depression before he ever joined Instagram and gained 2 million followers. Since taking to social media, he has been actively supporting the non-profit movement To Write Love On Her Arms. TWLOHA is dedicated to presenting hope and finding help for people struggling with depression, addiction, self-injury, and suicide.
#BeVocalSpeakUp
Another public advoacte for mental health is Demi Lovato. The singer, songwriter and actress has previously opened up about her personal struggle with bipolar disorder and frequently shares stories with her impressive Instagram following of 46 million people.
#AutismSpeaks
Iconic signer Toni Braxton hasn't been shy about her personal battle with Lupus — but you wouldn't know it by looking at her Instagram account. She instead takes the opportunity to raise awareness of austism struggles with her followers.
Read more:
Do I Have Lyme Disease? Symptoms, Chronic Risks, And Treatments For The Infection
'Natural' Remedies For Lupus After Selena Gomez Career Break: From Chemotherapy To Home Products, How To Treat Autoimmune Disease Symptoms
Published by Medicaldaily.com