The Charleston Church Massacre And The Psychological Effects Of Negative Race-Related Media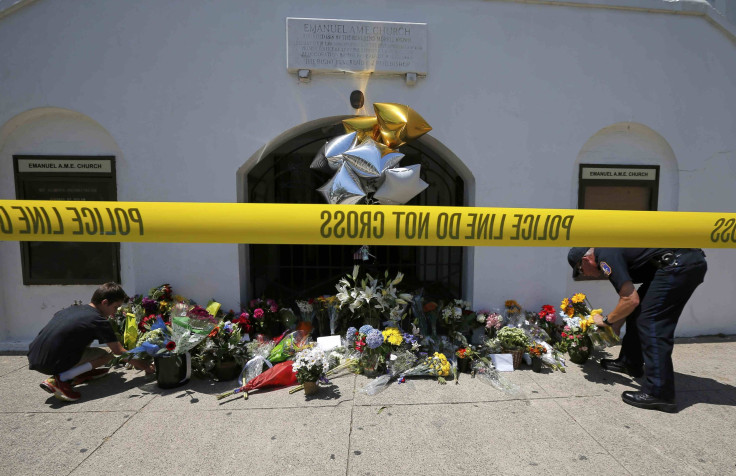 It's like a recurring nightmare: I wake up at five o'clock, make a cup of tea, and turn on the early morning news to find that someone who looks just like me has been murdered or brutalized. Then, somehow, after about an hour of staring at report after report, I get dressed for work and go on with my day like my heart isn't aching.
Except, it's not a dream. This morning, like so many mornings in recent months, I woke up to reports of another racially-charged crime — one so gut-wrenching that it knocked the wind out of me.
According to The New York Times, alleged gunman Dylann Storm Roof, a white man, walked into a prayer meeting at Emanuel African Methodist Episcopal Church in Charleston, S.C. around 8 p.m. on Wednesday. After sitting through the service for about an hour, Roof got up and began shooting at the group of black parishioners. At the end of the bloody ordeal, the 21-year-old fled the scene leaving nine dead, including the church's pastor, State Senator Rev. Clementa C. Pinckney.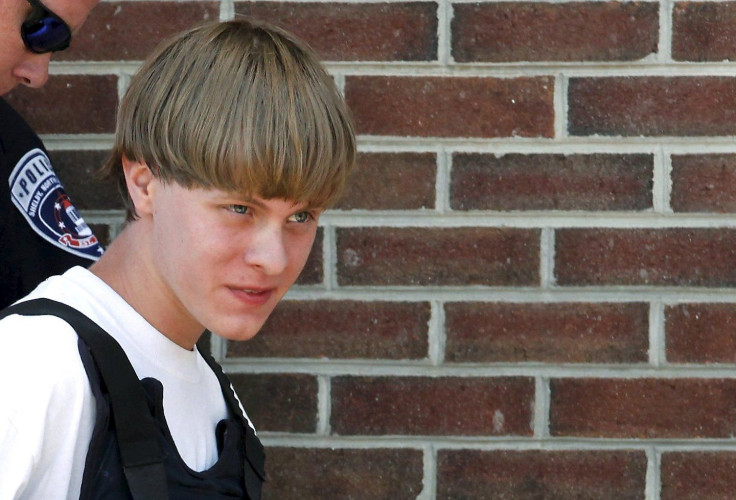 Throughout the day I find myself trying to compartmentalize my feelings while being bombarded with both updates on the shooting and light-hearted work interactions.
8:51 a.m. via Twitter: Of the nine people killed, six of them were women.
9:32 a.m. in an email from someone's PR rep: "Could you please update these links in the article for accuracy?"
10:30 a.m. in a text from a friend: "They ID'd the guy who did it. I hope they find that a**hole."
10:37 a.m. in a message from a co-worker: "Funny women rule and men who don't appreciate are just dumbasses."
11:23 a.m. via Twitter: The suspected church shooter has been caught.
12:27 p.m via Twitter: Pres. Obama is making remarks about the shooting. "I've had to make statements like this too many times," he says.
And that was just before lunch.
Common sense tells me that seeing these things unfold with compelling visuals so often should desensitize me. But on days like today, there's an uneasy tugging in my stomach that I know is there, but try so desperately to ignore. I feel like I'm living what my parents exprienced in the 1960s. I'm jittery. I keep checking the news. I'm craving sweet, comforting foods. And simple day-to-day tasks seem so unbelievably trivial in comparison to what's going on in South Carolina, to what's going on in my mind and heart.
The Psychological Effects Of Negative Race-Related Media
Last summer I was at work when I saw the video of Eric Garner, a man who (from a distance) looked strikingly similar to my own father, being choked by police while screaming, "I can't breathe." I remember walking to the bathroom with my phone and calling my dad immediately after, just to say "hi," just to hear his breath on the other end of the phone. Months later, when video surfaced of Freddie Gray's limp and twisted body screaming in pain as police officers carried him into a van in cuffs, I (perhaps subconsciously) began texting my little brother, who also happens to be 25 years old, trying to arrange a sibling date.
I realize now that when confronted with a devastating report about black men being killed, I immediately reached out for some type of comfort, something to soothe that tugging in my stomach. I can't help but think that there must be others like me — so touched by these images that their days, and sometimes their nights, are interrupted by the negative emotions. Dr. Gail Gross is a Houston-based psychologist who is nationally recognized as a family, child development, and behavior expert. She says that seeing these events unfold in viral videos and on the news can have both emotional and neurological effects.
"The way your brain works is that when you see negative images that are attached to emotional experiences, your brain takes it in as if you yourself were part of the scenario," Dr. Gross told Medical Daily. "When you are upset, for example, by negative images and messages, you overproduce cortisol and that stress hormone goes to your brain. ... So, a steady diet of negative images attached to negative emotions has a negative impact on our collective psyche."
While these emotions may impact all viewers of negative race-related media, I am particularly vulnerable as a black woman. Since African Americans see people who look similar to themselves and their relatives as victims in these videos, Dr. Gross says, they are more likely to have a personal investment in the negative act or experience. Consequently, for black viewers, seeing constant undesirable reporting on these subjects could be especially damaging.
Dr. Joy Harden Bradford, licensed psychologist and creator of TherapyForBlackGirls.com, says that the emotional toll negative race-related events take can also have physiological effects on African American viewers.
"Seeing repeated images of fellow black people being killed and brutalized can cause significant feelings of hopelessness, isolation, and anxiety," Dr. Bradford told Medical Daily. "This can begin to impact sleeping and eating habits, ability to concentrate, and overall mood."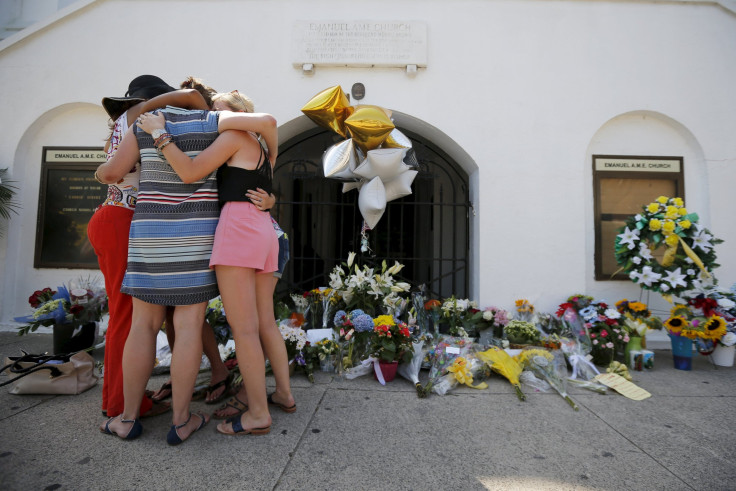 How Do We Cope?
Race relations have essentially reached a boiling point in the United States, so the ongoing news coverage probably won't be stopping any time soon. Stories like the Charleston church massacre are captivating in the worst way. And, in many cases, senseless killings like this end up leaving more questions than answers. For me, and people like me, it's important to take some time and separate myself from the 24-hour news cycle; to disconnect from things that aren't immediately happening to me and reconnect with what's important.
"It's important to take breaks from the television and social media so that you don't continue to get bombarded with these images and headlines," Bradford said. "Perhaps check news once in the morning and once early evening if you want to be updated. Try to stick to your routine as much as possible so that you can have some normalcy in your life even when it feels like the world is spinning out of control."
And me? Well, I'm going to call my mom, go hang out with some friends, have a few laughs, and try to remember that senseless acts just don't make sense.
Published by Medicaldaily.com