Child Sexual Abuse Now Specific Crime Under Vatican's New Definition, As Pope Francis Issues 'Motu Propio' To Combat Money Laundering And Terrorism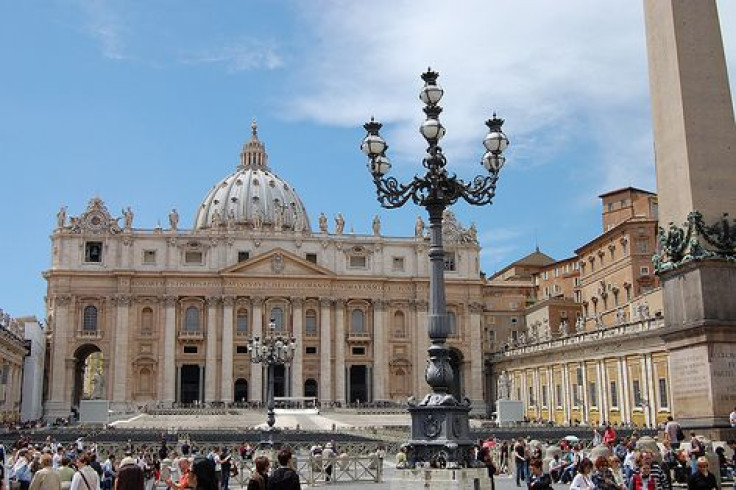 Following years of scandal and controversy regarding priests' sexual involvement with children, the Vatican has broadened its laws to include child abuse as a specific crime.
Under the changes, child prostitution, sexual violence, and sexual acts with children, along with child pornography will be included in a broader definition of the category of crimes against minors, the Vatican said in a statement.
The reforms extend the criminal liability of officials and staff of the Roman Curia, making it possible to indict them even for crimes committed outside the Vatican city state, Reuters reports.
For his part, Pope Francis issued a "Motu Propio," a decree of his own initiative, to reignite the Holy See's commitment to anti-money laundering and counterterrorism efforts. This decree follows problems of financial transparency the Vatican has experienced in the past.
Francis, who succeeded Pope Benedict in March, has inherited a Church struggling to restore credibility after a series of scandals including the sexual abuse of children by priests and a money-laundering investigation of the Vatican's bank. He has appointed an advisory board of cardinals from around the world to reform the Curia and has opened a special commission of inquiry to reform the Vatican bank.
A number of old laws have remained in the Vatican, in fact.
The bulk of the Vatican's penal code is based on the 1889 Italian code, according to CBS. Many of the new provisions were necessary to bring the city state's legal system up to date after the Holy See signed international treaties, such as the U.N. Convention on the Rights of the Child.
In the old code, such general crimes would have carried a maximum penalty of three to 10 years, the Vatican spokesman the Rev. Federico Lombardi said. Under the revision, the punishments go from five to 10 years, with aggravating circumstances bringing the maximum up to 12 years, he said.
However, Judge Giuseppe Dalla Torre — the president of the Vatican tribunal who presided over the trial of Paolo Gabrielethe butler for then-Pope Benedict XVI, who was convicted for disseminating Benedict's secret documents — stressed that child abuse was not necessarily legal 100 years ago. Child pornography and other such acts were simply never written into Italian legal code or the Vatican's.
Published by Medicaldaily.com