Chipotle Hit With Federal Subpoena Over California Norovirus Outbreak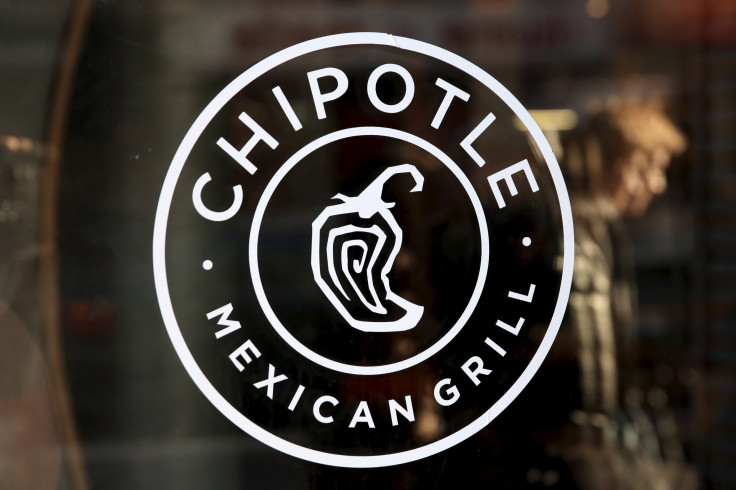 (Reuters) - Chipotle Mexican Grill Inc said it was served with a grand jury subpoena in relation to a criminal investigation into a norovirus contamination at one of its restaurants in California in August.
Shares of the burrito chain, which is already reeling under an E. coli outbreak linked to its restaurants, fell nearly 3 percent to $435.72 in early trading, their lowest in more than two years.
Chipotle cut its estimate for same-store sales in the fourth quarter, citing another norovirus incident at a restaurant in Brighton, Massachusetts on Dec. 7. (http://1.usa.gov/1JtQlLV)
Chipotle estimated a 14.6 percent fall in fourth-quarter same-store sales, compared with the earlier estimate of a 8-11 percent drop, the first decline in the company's history.
Norovirus is a highly contagious virus easily passed among those in close proximity. It can spread through food and contact with contaminated surfaces.
The investigation announced on Wednesday is an additional headache for the company which has seen sales slump after an E. coli outbreak sickened more than 50 people in nine states in October and November.
That outbreak was followed by the norovirus incident in Brighton, in which 91 people including members from Boston's basketball team fell sick.
Chipotle said same-store sales were trending down 16 percent at the onset of December but fell 34 percent after the Brighton incident and the subsequent national media attention it garnered.
Overall same-restaurant sales for December were down 30 percent, the company said in a filing.
Chipotle said the subpoena required the company to produce a broad range of documents related to the norovirus incident at its restaurant in Simi Valley, California which affected nearly 100 people.
The criminal investigation is being conducted by the U.S. Attorney's Office for the Central District of California and the U.S. Food and Drug Administration's Office of Criminal Investigations, the company said on Wednesday.
The company, which also announced a $300 million share buyback, said it will fully co-operate with the probe.
The company's shares have fallen nearly 30 percent since Oct. 31, when the first E. coli outbreak was reported.
(Reporting by Siddharth Cavale and Subrat Patnaik in Bengaluru; Editing by Don Sebastian)
Published by Medicaldaily.com